Iva Evelyn Snow
Monday, April 2, 2018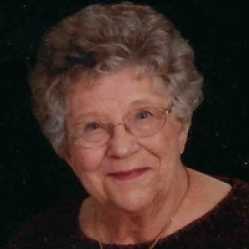 TRUMANN - Mrs. Iva Evelyn Snow, 81, departed this life on Sunday, March 25, 2018 at St. Bernards Medical Center in Jonesboro, Ark. She was born Saturday, January 23, 1937 in Lunsford, Ark. to the late Russell and Iva Dell Morrison Massey and had lived most of her lifetime in Trumann. She worked at Singer Company for 20 years and Malone Oil for 15 years and was a member of First Baptist Church in Trumann. She was preceded in death by one sister, Willodean Hanshaw; three brothers, Leon Massey, Donald Massey and Bill Massey and her parents.
She is survived by two daughters, Teresa Snow (Bob) Roberg of Belleville, Ill. and Iva Jean Snow (Donnie) Scroggins of Trumann; two sons, Cameron Dean (Denise) Snow of Mt. Kisco, N.Y. and Russell Lee (Amber) Snow of Murfreesboro, Tenn.; two sisters, Irene Grady of Phoenix, Ariz. and Erma Bloodworth of Trumann; and one brother, Ronald Massey of Jonesboro; 16 grandchildren and 14 great-grandchildren.
Funeral services were held March 29 at First Baptist Church with Dr. Tad Rogers and Rev. John Maley officiating. Burial followed in Jonesboro Memorial Park Cemetery under the direction of Thompson Funeral Home of Trumann. Grandsons will serve as pallbearers.
An online register book can be signed at www.thompsonfuneralhome.net.