Lady Warriors sweep doubleheader from Manila
Thursday, April 5, 2018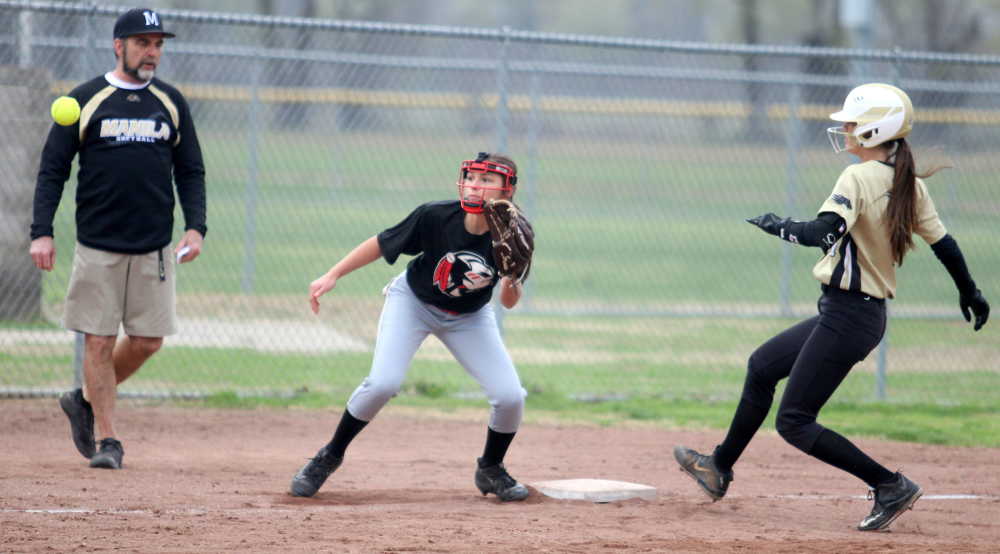 Manila threatened to score in the top of the first as a double and single put runners at the corners before Meagan Allen struck out the next batters to leave the runners stranded. Keragan Gordon popped out leading off for EPC as Allen struck out. Madison Wiggins reached on an error only to be left stranded as Emili Mangrum watched strike three go by keeping the game scoreless after one. Allen got the rare four strikeout inning as a batter reached first after a missed ball by the catcher on strike three. Jordyn Brewer and Taylor Hannah both struck out for the Lady Warriors in the bottom of the second inning before Kaylee Hood grounded out for the third out as the score stayed 0-0.
The Lady Lions got a one-out walk only to leave the runner stranded in the top half of third inning as EPC did the same in the bottom half. Bre Ward bunted for a single before Kurstin Bryan's sacrifice bunt moved her to second base. Gordon and Allen both popped out to end the inning with the score still 0-0. Manila got walks around a strikeout as the runners moved up a base on a passed ball. Allen struck out the next two batters leaving the runners on base. Wiggins singled leading off the bottom of the fourth for EPC as Mangrum reached on an error. Brewer struck out, the runners moved up a base on a passed ball, Hannah struck out as Wiggins was tagged out in a rundown after being caught two far off third base to keep it a scoreless game after four innings.
Complete game article in April 5 PCDT!