EPC Warriors 4-H Club receive special visitor during club meeting
Friday, April 6, 2018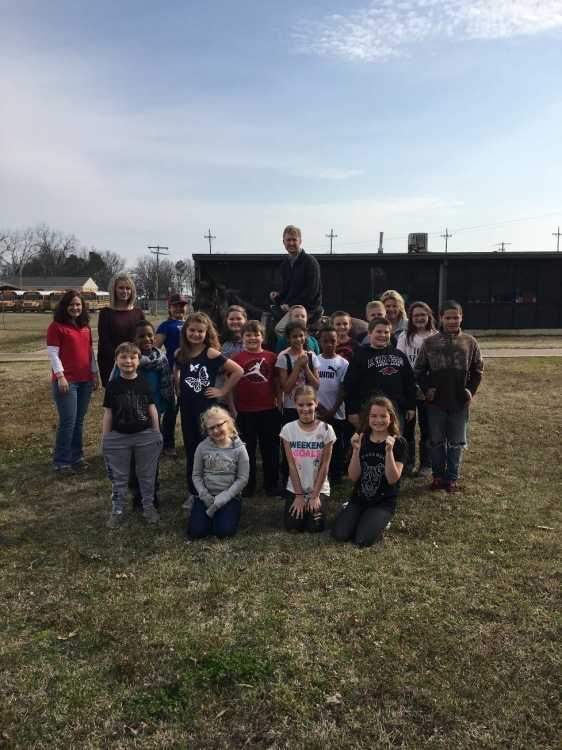 Science, Arts and Crafts, Health and Wellness, Photography, and Animal Science are among the project groups that members of the East Poinsett County, Lepanto Elementary Warriors 4-H Club members can select from to learn more about during their after-school club meetings.
At last week's meeting, members received a special visit from Roany, a ten-year old mare, owned by Poinsett County Extension Agent Leigh Blythe. Special guest Emory Booker, a student at Brookland Middle School, accompanied Roany and Blythe to share her "equine" knowledge with the students.
After learning about basic horse care and observing how to saddle a horse, the students watched as EPC Lepanto Dean of Students Hunter Bryan rode Roany around the school lawn.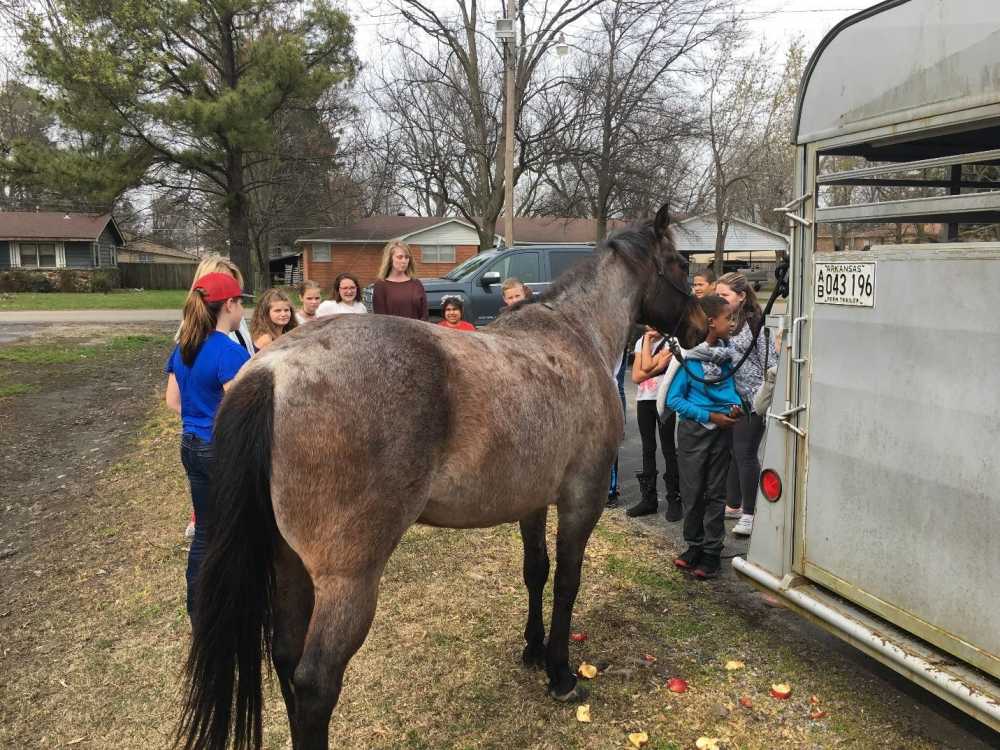 The 4-H Youth Development Program, conducted through the University of Arkansas, Division of Agriculture, provides research based education and life skill development opportunities to youth ages 5-19 years of age, without regard to race, color, national origin, religion, gender, disability, or any other legally protected status.
For more information on the 4-H Youth Development Program, contact the Poinsett County Extension Office at 870-578-4490 or email lhelms@uaex.edu.