Dorothy Wallace
Tuesday, April 10, 2018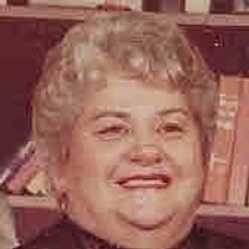 TRUMANN - Mrs. Dorothy Sue Wallace, 86, departed this life on Tuesday, April 3, 2018 at St. Bernards Medical Center in Jonesboro, Ark. She was born Tuesday, August 4, 1931 in Lexington, Tenn., to the late Cordie and Pearlie Buck Dickson and lived most of her lifetime in Trumann. Mrs. Wallace was a housewife, former employee of Singer Co. and Harlow's Donut Shop and a member of Calvary Baptist Church. She was preceded in death by her husband, W.E. "Jack" Wallace; one daughter, Robbie Beal; one son, Joe M. Wallace; one grandchild, Crystal Wallace; three sisters, two brothers, and her parents.
She is survived by three sons, Rod Wallace and Tim Wallace both of Trumann and Bill Wallace of Bay; one daughter, Patsy Jean Kessell of Burton, Mich.; nine grandchildren and 14 great-grandchildren.
Funeral services were held April 5 in the chapel of Thompson Funeral Home with Rev. Kenneth Doke officiating. Graveside services were held April 6 in Palestine Cemetery in Lexington, Tenn.
An online register book can be signed at www.thompsonfuneralhome.net