Lady Indians tumble at hands of BIC
Thursday, April 12, 2018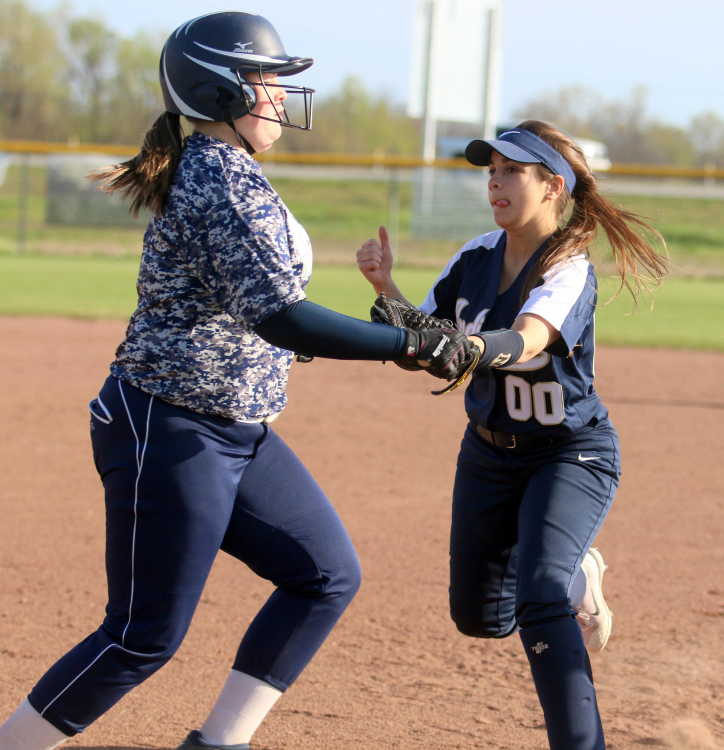 Marked Tree fell behind early and their offense couldn't get in a grove as the Lady Indians fell 6-1 to BIC last Thursday in high school softball action in Marked Tree.
BIC used a base hit, a stolen base, a passed ball and a base hit to plate a run in the top of the first inning to take an early 1-0 lead. Ally Byers grounded out leading off for Marked Tree as Brittany Pharis popped out. Harley Daniels laced a two-out double only to be left on base when Cameron Willoughby flew out to end the inning. The Lady Mustangs got a runner on with a two-out walk only to strand her on base when Daniels coaxed a fly out for the third out. The Lady Indians went down in order in the bottom of the second as Sydney Rotscheid and Katherine Hobbs grounded out before Savannah Swink grounded out to end the inning with BIC leading 1-0.
An error and passed ball plated another run for the Lady Mustangs in the top of third inning to make it 2-0 as the Lady Indians went three up and three down with Carly Carter and Lanaysha Moore grounding out and Byers flying out. BIC plated three more runs in the top of the fourth inning to go up 4-0 as Marked Tree finally got on the board in the bottom half of the inning. Phairs reached on an error and Daniels singled before Pharis and courtesy runner Shira Hendrix both moved up a base on a wild pitch. Willoughby popped out, Rotscheid walked before Hobbs reached on an error that scored Pharis making it 5-1 BIC. Swink's fielder's choice forced Hobbs out as Carter's fielder's choice forced Swink out to end the inning.
Full game article in April 12 PCDT!