Lady Wildcats get 11-1 over Riversdie
Thursday, April 12, 2018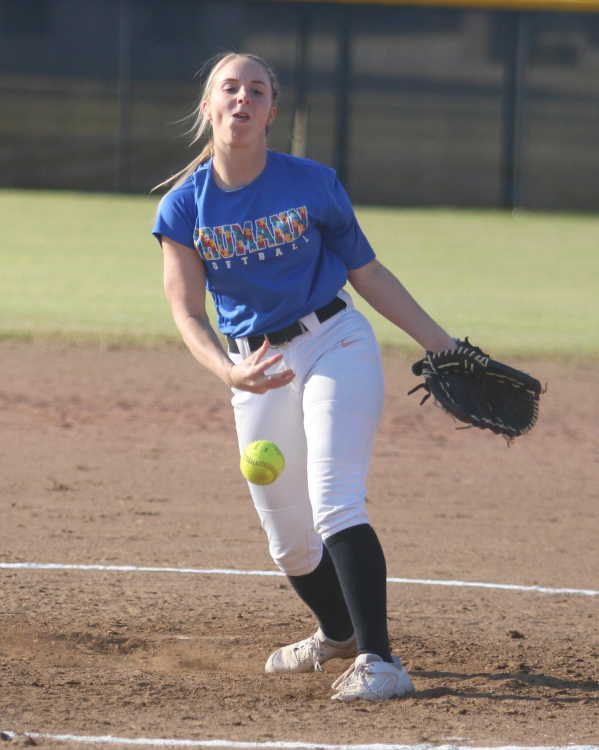 Trumann led from start to finish scoring six runs in the bottom of the fifth inning to run rule the Lady Rebels 11-1 this past Tuesday in Trumann.
Riverside went down in order in the top of the first as Anna Waleszonia struck out all three batters. Waleszonia then led off the game with a triple before scoring on a wild pitch to make it 1-0 Trumann. Lexi Jackson walked and stole second base and went to third on a bad throw by the catcher and scored when the outfielder bobbled the ball making it 2-0 Lady Wildcats. Olivia Greenwell grounded out before Hannah Craig and Daly Taylor had back to back singles. Sydney Callahan grounded out moving the runners up a base as Kendall Pruitt grounded out for the third out leaving the runners stranded. The Lady Rebels had two hits in the top of the second but a Maddi Payne to Jackson to Mya Chandler relay got the runner trying to go from first to third on the second hit for the third out. Chandler walked to lead off the bottom half for Trumann as Payne reached on an error. Chandler scored on an error to make it 3-0, Waleszonia popped out, Jackson flew out before Payne scored on a single by Greenwell making it 4-0 Lady Wildcats. Craig watched strike three to end the second inning.
Pick up a copy of the April 12 PCDT for full story!