Big inning sends Lady Warriors to win over Bay
Thursday, April 19, 2018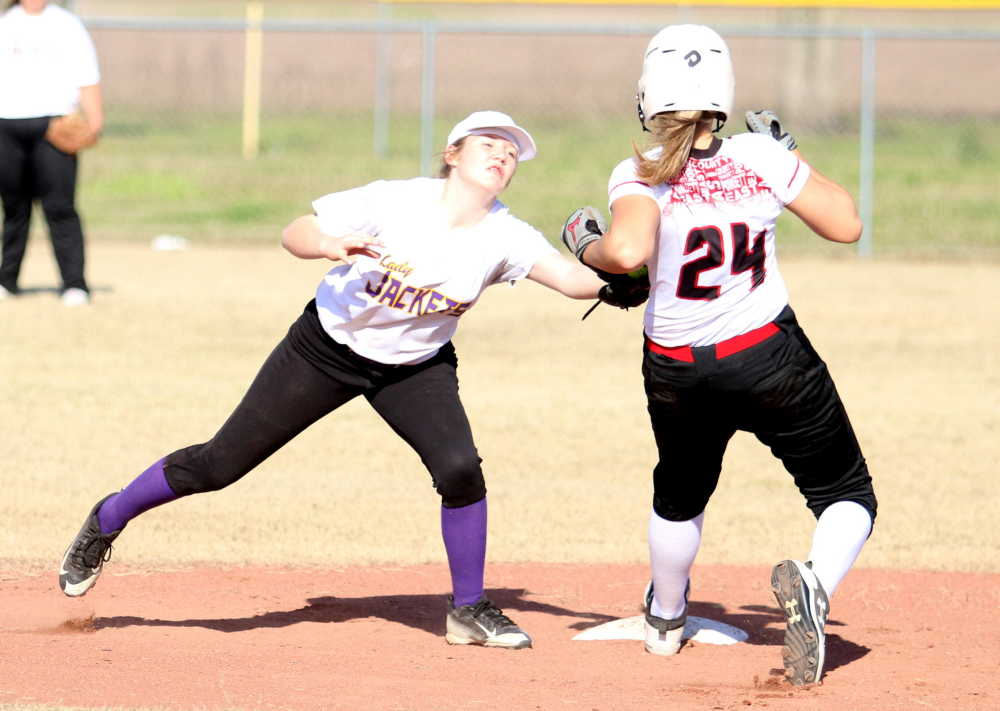 EPC scored 13 runs in the top of the fourth inning to blow open a close game for a 16-0 win over the Lady Yellowjackets in high school softball action this past Tuesday in Bay.
Keragan Gordon grounded out leading off for EPC as Meagan Allen struck out. Madison Wiggins laced a ball down the right field line and by the time the right fielder retrieved the ball, Wiggins had circled the bases for inside the park home run to make it 1-0 Lady Warriors. Emili Mangrum reached on an error before Jordyn Brewer watched strike three go by for the third out. Bailee Kirby struck out looking to lead off the bottom of the first for Bay. Olivia Ferguson reached on an error and moved to second when Bethany Riga grounded out. Mallory Hartley struck out to end the inning with the score still 1-0 EPC. Kaylee Hood grounded out to lead off the top of the second inning for the Lady Warriors as Bre Ward drew a walk. Ward stole second base and scored on a single by Taylor Hannah making it 2-0 EPC. Hannah stole second base and scored to make it 3-0 Lady Warriors on an error after Kurstin Bryan beat out a bunt single. Bryan went to third on the same error. Gordon walked as Bryan was picked off third before Allen grounded out for out three. Kira Durecki singled leading off the bottom of the second inning for the Lady Yellowjackets. Ann Wood popped out as Jordan Taylor and Shanna Carter both struck out to end the second inning with EPC up 3-0.
Complete game article in April 12 PCDT on newsstands now!