Selma Woods
Monday, April 23, 2018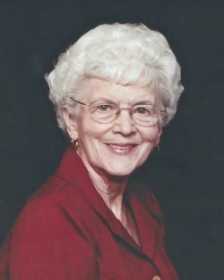 MARKED TREE - Selma Rorie Woods, 87, passed away Sunday, April 15, 2018, at the Flo & Phil Jones Hospice House in Jonesboro. She was born August 4, 1930, in Onia, Ark. to King & Merlie (George) Rorie.
Mrs. Woods worked at the Poinsett County Housing Authority and retired from Ritter Telephone Company after many years of service. She was a member of Marked Tree First Baptist Church and was active in the Progressive Woman's Club. She enjoyed genealogy and spending time with her family.
She was preceded in death by her husband of 51 years, Monroe Woods, Jr.; her parents and three brothers, Eunis Rorie, Carl Rorie and Hershel Rorie.
She is survived by her son, Gary (Annette) Woods; her daughter, Marsha (Bill) Graham; two brothers, Frank Rorie of Ponca City, Okla., and Donald Lee Rorie of Richland, Wash.; three sisters, Velma Payne of Greenville, Miss., Jean Davis of Jonesboro, and Donnie Sue Miller of Shawnee, Okla.; seven grandchildren, Kimberly Barber, Mallory Woods, Matthew Woods, Matthew Adamson, Daniel Adamson, Nick Graham, and Jennifer Graham, and ten great-grandchildren.
Funeral services were held April 19 at Marked Tree First Baptist Church with Dale Noe and Jerry Kausler officiating. Burial followed at Marked Tree Cemetery.
The family asks that in lieu of flowers, please consider the following memorial contributions: Flo & Phil Jones Hospice House, 1148 E. Matthews Ave., Jonesboro, AR 72401 (http://stbernardsfoundation.org/give/donate/); St. Jude Children's Research Hospital, 262 Danny Thomas Place, Memphis, TN 38105 (www.stjude.org) or Marked Tree First Baptist Church, 412 Liberty Street, Marked Tree, AR 72365.