Lady Hornets hang on for 2-1 win over Rivercrest
Thursday, April 26, 2018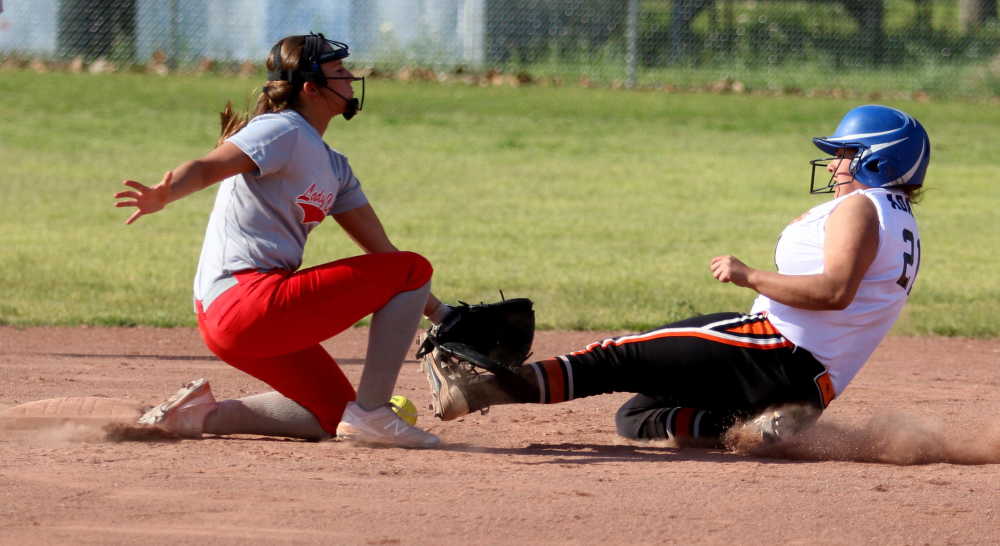 Harrisburg survived seventh inning rally by Rivercrest as the Lady Colts tried to score on a trick play only to see the runner on third get tagged out in a rundown to give the Lady Hornets a 2-1 win this past Wednesday in Harrisburg.
The Lady Colts threatened in the top of the first getting runners for first and third with one out until a strikeout and line out left the runners on base. Harrisburg loaded the bases on three straight singles by Anna Walker, Ansley Wixson and Jehlian Wright. Kloey Harlson grounded into a fielder's choice that forced Walker at home. Caitlyn Adams and Jayden Roark both struck out to leave the bases loaded keeping the game scoreless after one. Rivercrest went three up and three down in the top of the second inning as Harlson struck out all three batters. Hayden Hopkins struck out leading off the bottom of the second inning for Harrisburg as Cassie Armstrong followed by striking out. Lacey Lambright singled before Walker reached on an error only to be left stranded as Wixson grounded out to keep the game scoreless after two innings.
Rivercrest went down in order in the top of the third innings as the Lady Hornets put two runs on the board in the bottom half. Wright walked and Harlson reached on an error before both runners moved up a base on a wild pitch. Adams singled to score both Wright and Harlson making it 2-0 Harrisburg. Roark struck out, Adams stole second base only to see Hopkins and Armstrong both strike out to end the third inning. The Lady Colts got back to back one out singles only to leave the runners on base after a strikeout and flyoutas the score stayed 2-0 Lady Hornets. Lambright struck out before Walker beat out and infield single. Wixson popped out and Wright struck out leaving Walker stranded to keep the score 2-0 Harrisburg after four innings of play.
Full game story in April 26 edition of the PCDT!