Big inning propels Marked Tree to win over Marmaduke
Thursday, April 26, 2018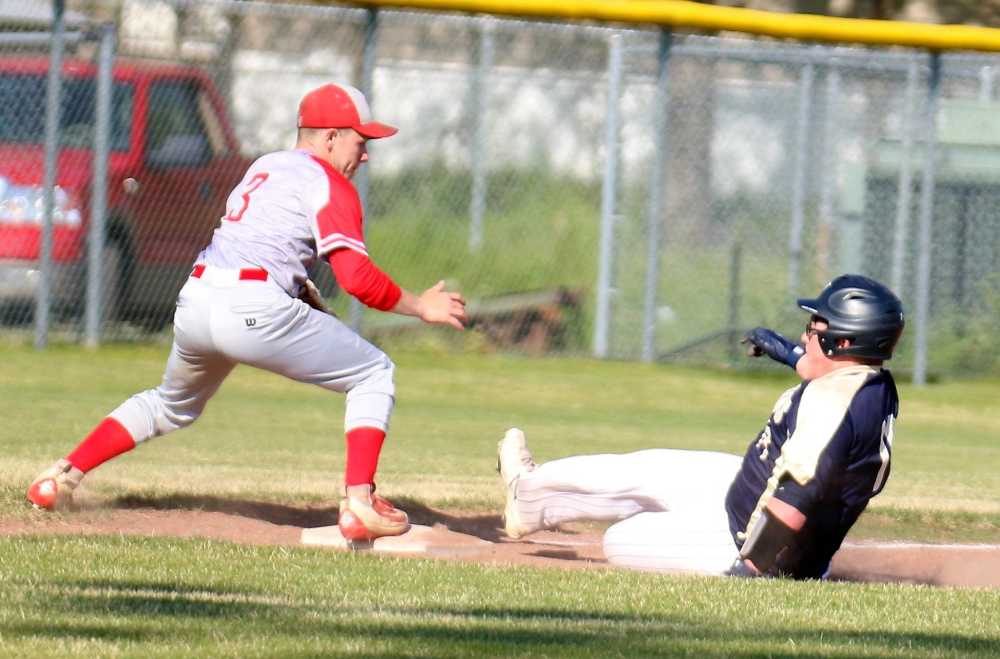 An 11 run third inning by Marked Tree was too much for Marmaduke to overcome as the Indians went on to an 18-3 win over the Greyhounds this past Thursday in Marked Tree.
Landen McKinney grounded out leading off for Marmaduke as Mitchell Juneau struck out looking. Jackson Lewallen walked as Markus Lamar was hit by a pitch. Jacob Tritch reached on an error before Lewallen was out at the plate trying to score keeping the game scoreless. Eli McCrary grounded out as Aaron Hutchens laced a double. Hutchens stole third and scored when Kentarius Allen reached on an error. Allen was picked off before Chaz Simmons and Braden Francis drew walks. Jackson Parrish flew out to end the inning with Marked Tree up 1-0. The Greyhounds went down in order in the top of the second inning as Zac Lee and Conner Pulley both struck out before Glenn Carroll flew out for the third out. The Indians also went down in order in the bottom half as Nick Kinney struck out looking, Jarrett Harsson popped out and Hunter Criswell grounded out keeping the score 1-0 Indians.
Complete game article in April 26 edition of PCDT!