Harrisburg falls 9-1 to Tuckerman at home
Thursday, April 26, 2018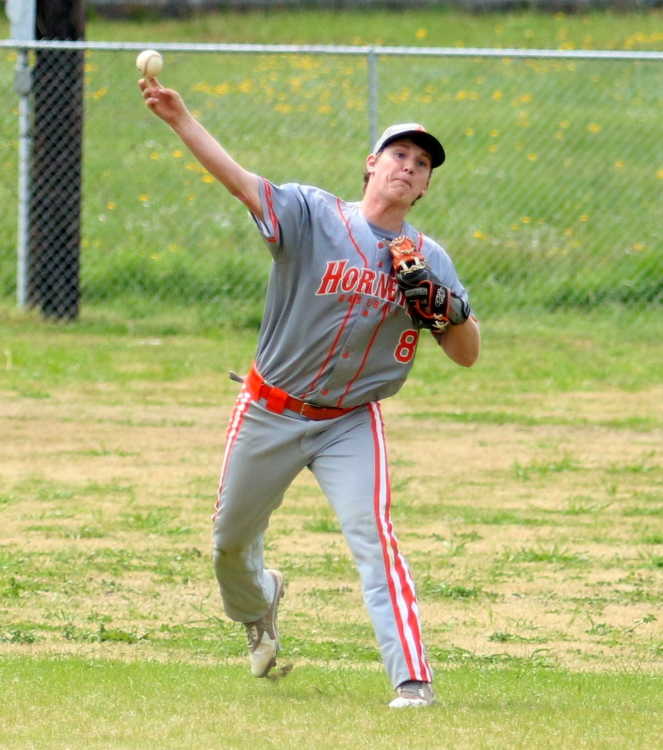 The Hornets' offense could not get in the swing of things as they lost to Tuckerman 9-1 this past Saturday in high school baseball action this past Saturday.A Harrisburg error helped the Bulldogs plate a run in the top of first inning for an early 1-0 lead as the Hornets went down in order in the bottom of the first as Dylan Mathis grounded out, Lance McGinnis struck out and Walker Brown popped out. Tuckerman took advantage of another Harrisburg error to score two more times in the top of the second inning to take a 3-0 lead. Auggie Wicker grounded out leading off the bottom of the second inning before Zach Biggers doubled. Clay Wright flew out and Hayden Creecy struck out to leave Biggers stranded on second base keeping the score 3-0 Bulldogs after two innings.
Wicker replaced Biggers on the mound for the Hornets and retired the side in order in the top of the third inning. Jett Jackson led off with double for Harrisburg and went to third base on an errant throw in before Parker Jones struck out. Mathis walked and stole second base as McGinnis walked to load the bases. Jackson scored on a fielder's choice grounder by Brown as McGinnis was forced at second base making it 3-1 Tuckerman. Wicker flew out to end the inning. The Bulldogs went down in order in the top of the fourth inning as Harrisburg did the same in the bottom half with Biggers grounding out leading off. Clay Wright walked as Creecy flew out to right. Wright had taken off on the hit and was doubled off at first to end the inning with Tuckerman up 3-1.
Full game story in April 26 PCDT on newsstands now!