Lady Wildcats beat Pocahontas in district opener
Thursday, April 26, 2018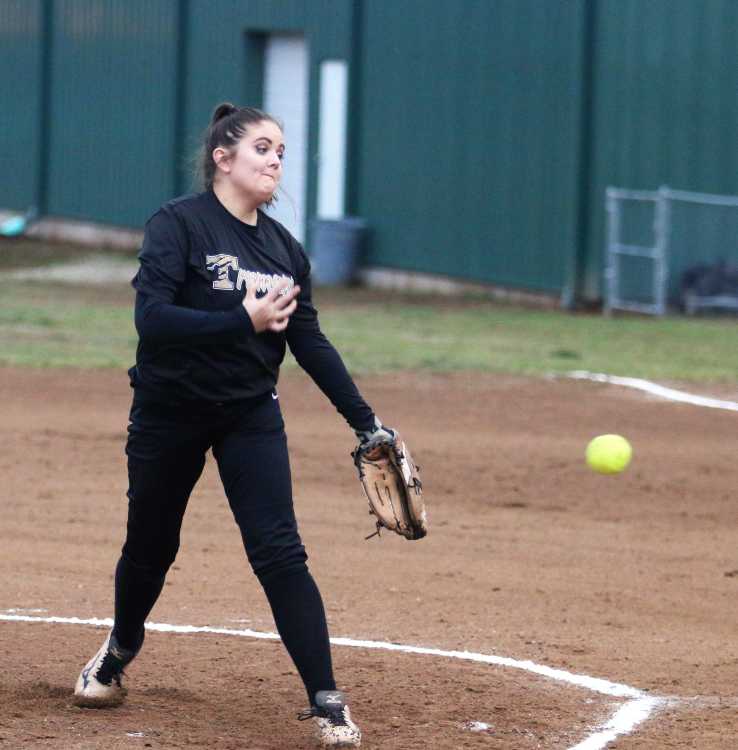 Hannah Craig allowed only one hit and the Lady Wildcats scored in every inning but one as Trumann beat the Lady Redskins 10-0 in their opening round game of the 4A-3 district tournament at Ash Flat.
Pocahontas went three up three down at Craig struck out the side in the top of the first inning. Anna Waleszonia led off with an infield hit for Trumann and went to second on a sacrifice bunt from Lexi Jackson. Olivia Greenwell reached on an error before Daly Taylor singled to score Waleszonia as Greenwell also scored on the play via an error by the outfield making it 2-0 Lady Wildcats. Craig singled to plate Taylor before Sydney Callahan singled to drive in courtesy runner Hannah McClaughlin making it 4-0 Trumann. Kendall Pruitt laid down a sacrifice bunt moving Callahan to second before Mya Chandler flew out to end the inning. The Lady Redskins again went three up and three down as Craig got a pop out, a ground ball out and a fly out to keep the score 4-0 Lady Wildcats. Maddi Payne grounded out leading off the bottom of the second for Trumann as Waleszonia reached on an error before stealing second base. Jackson singled, Greenwell singled to bring in Waleszonia making the score 5-0 Trumann as Taylor popped out and Craig flew out to end the second inning.
Full game article in April 26 edition of the PCDT!