Foxx hopes to open first recovery community center
Friday, April 27, 2018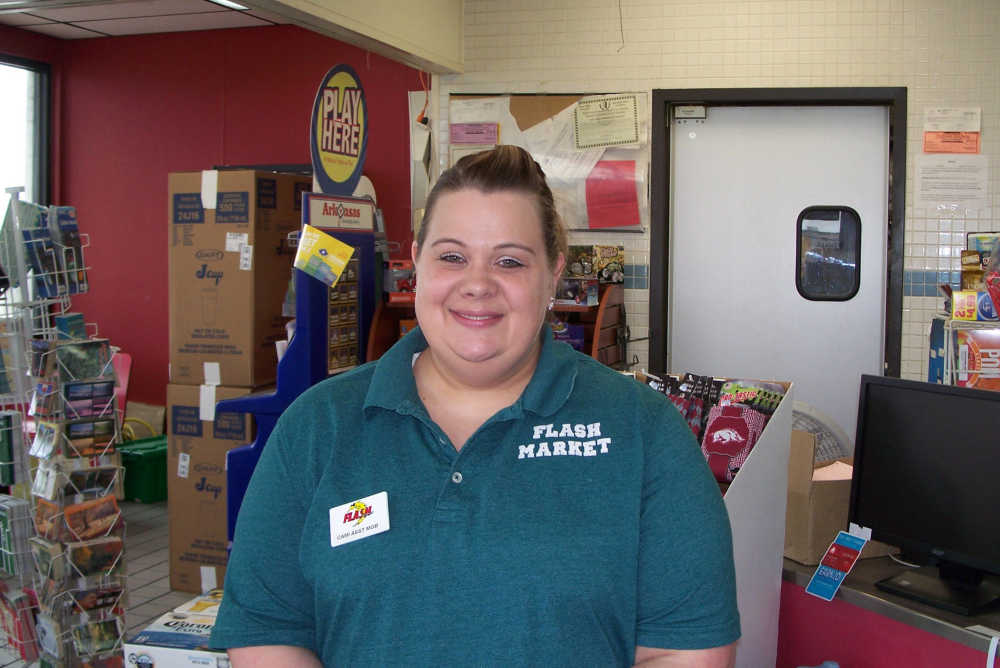 Cami Foxx knows what it's like to turn a life around and wants to help others do the same.
Foxx, who is assistant manager at Flash Market in Trumann, is a recovering addict. "I used to be a drug dealer and a serious addict," Foxx said. But last year, she was sent to the Arkansas Community Correction Women's Unit in West Memphis. "Getting sent there changed my life for the better," she said.
While she was there, she had an idea both to prevent herself from returning down the path she had left and to help the community. Foxx hopes to start a non-profit organization and open the first Recovery Community Center in Arkansas, but she needs help to get it started. She calls the project Recover Like a BOSS, where BOSS stands for Brave, Optimistic, Strong Survivor.
According to the Recovery Research Institute, a Recovery Community Center is a peer-operated center that serves as a resource for community-based recovery which provides such things as advocacy training, recovery information, support meetings, social activities, and other community-based services. Foxx said that along with offering resources to help former addicts recover, she would like to work with parole and probation offices to give people in recovery a chance to volunteer. She would also like to incorporate music therapy and hold community barbecues.
Foxx has a five-year plan, which also includes clothing and jewelry lines. Foxx envisions a jewelry line where the color the jewel represents how long a person has been clean and a clothing line of recover wear. Foxx said she saw recover wear as something to "wear with pride knowing you've obtained recovery."
One of the goals of the center is to give recovering addicts the opportunity to have something to do that will keep them off the streets, aid in their recovery, and give back to the community. Down the road, Foxx said she hopes to help reform drug education programs.
Foxx is incredibly energetic and enthusiastic about recovery. She wants this recovery community center to be part of the cleanup effort in Trumann but needs help in getting her plan off the ground. Right now, Foxx said she is looking for sponsors and a building to get this project going. "Everyone is excited about the center," Foxx said. "We just need a start, and I'll do all the work. We need people in the community with resources. I want to recover our people and be able to look at our town and say, 'Look at the change.'"
Since, Foxx has turned her life around, she has been amazed at the number of people who knew her before who have told her how inspiring her change has been. One of the biggest surprises came a few weeks ago when she received a call from the Arkansas Community Correction unit she was in. Foxx was asked to be a guest speaker to talk about her recovery. She spoke there Tuesday and said there were several women from Poinsett County there who are set to be released soon. "I want to show them it can be done," Foxx said. "At the end of the day, I'm hoping to inspire our girls, to let them know it can be done. I went down a long, hard road for a long time, and recovery has been the best thing in my life."
Anyone wishing to help Foxx get the recovery community center off the ground can contact her at camithenewmefoxx@gmail.com.