Charlie Hayes, Jr.
Monday, April 30, 2018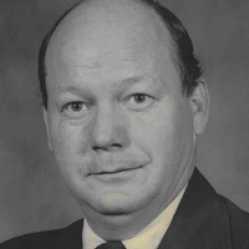 TRUMANN - Mr. Charlie Lee Hayes, Jr., 82, departed this life on Monday, April 23, 2018 at St. Bernards Medical Center in Jonesboro, Ark. He was born Monday, March 16, 1936 to the late Charlie Lee Sr. and Mildred Moody Hayes in Trumann and later moved to Detroit then back to Trumann the last 40 years of his life. He was a retired instructor of Delta Vo- Tech, a member of the Trumann Masonic Lodge and a member of Parkview Missionary Baptist Church. He was preceded in death by his wives, Mary Jane Hayes and Amy Nell Tyree Hayes; one sister, Oleta Burkett; and his parents.
He is survived by two sons, Charlie Hayes III of Conway, Ark., and Pete Carriere of Port Jervis, NY; grandchildren, Charlie Hayes IV, Robert William Hayes, Melissa Carol Hayes, Scott Hayes, Charlotte Adams, Jamie Becker, Peter Carriere, Michael Carriere, Christy Elston, Christopher Carriere and Thomas Carriere; several great-grandchildren; and several nieces and nephews.
Funeral services were held April 26 in the chapel of Thompson Funeral Home with Rev. Mark Constant and Rev. Robert Reese officiating. Burial followed in Nettleton Cemetery in Jonesboro.
Pallbearers were Buddy Helton, Calvin Rutherford, Bobby Fletcher, Robert Hayes, Robert Adams and Ferrel Roberts.
A special thank you to all his special care givers.
Memorials can be made to Gideons International, 2755 Colony Pkwy, Memphis, TN 38103.
An online register can be signed at www.thompsonfuneralhome.net.