Robert Highfill
Monday, April 30, 2018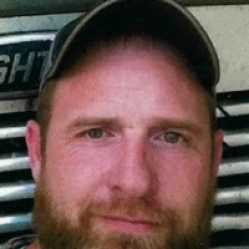 TRUMANN - Mr. Robert L. Highfill, 36, departed this life on Sunday, April 22, 2018 in Trumann. He was born Saturday, December 19, 1981 in Jonesboro, Ark., and lived most of his life in Trumann. He was a truck driver and a member of NEA Baptist Church. He was preceded in death by his grandparents, George and Melba Elliott, Freeman and Robbie Highfill, and uncle Mark Highfill.
He is survived by his wife of 11 years, Crystal Marshall Highfill of the home; two daughters, Kiley and Emily Highfill of the home; one son, Zakary Highfill of the home; his mother, Nancy Highfill Elliott of Trumann; father, Tim Elliott of Forrest City, Ark.; one sister, Jessica Meilke of Jonesboro, Ark; five brothers, Mitchell Elliott, Eric Elliott, Jeremy Elliott, all of Jonesboro, Ark., Timmy Ray Elliott of Miss. and Larry Haynes of Ash Flat, Ark.; one aunt, Becky Wren of Trumann; and one uncle, Freeman Highfill of Trumann.
Funeral services were held April 28 at First Baptist Church with Rev. John Dillinger and Rev. Jonathan Skaggs officiating. Burial followed in Old Military Cemetery in Sedgwick, Ark., with Thompson Funeral Home of Trumann in charge of arrangements.
Pallbearers were Coty Penter, Durrell Newell, Bone Franks, Shawn Bell, Michael Loggins, and Greg Meilke. Honorary pallbearers were Jackson Trucking, Matthews Trucking, Maxwell Reeves aka daddy, Allen Willbanks, Jeffrey Marshall, Ronnie Davis and nephews.
An online register book can be signed at www.thompsonfuneralhome.net