Gordon Elrod
Thursday, May 3, 2018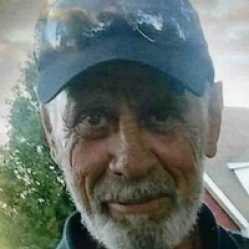 TRUMANN - Mr. Gordon Myles Elrod, 66, passed away on Sunday, April 29, 2018 at the family residence. He was born Saturday, January 19, 1952 in Osceola, Ark. to the late Elex "Buddy" and Ora Jean Moran Elrod and lived most of his lifetime in Trumann. Mr. Elrod was a farmer and of the Baptist faith. He was preceded in death by one brother, Rodney Elrod and his parents.
He is survived by two daughters, Jolynda Elrod of Central, Ark. and Sabrina Elrod of Trumann; three sons, Kevin (Robin) Elrod, Adam Elrod, and Joseph (Savannah) Elrod all of Trumann; four sisters, Marsha (Clyde) Williams of Harrisburg, Judy Elrod, Kim Taylor and Robin (Joe) Pipkin all of Trumann; two brothers, Skippy Elrod of Palestine. Tex. and Paul Elrod of Trumann; 21 grandchildren and three great-grandchildren.
Funeral services were held May 2 in the chapel of Thompson Funeral Home with Rev. Nathan Russell officiating. Burial was private.
An online register book can be signed at thompsonfuneralhome.net