Harrisburg downs Pocahontas in district consolation game
Friday, May 4, 2018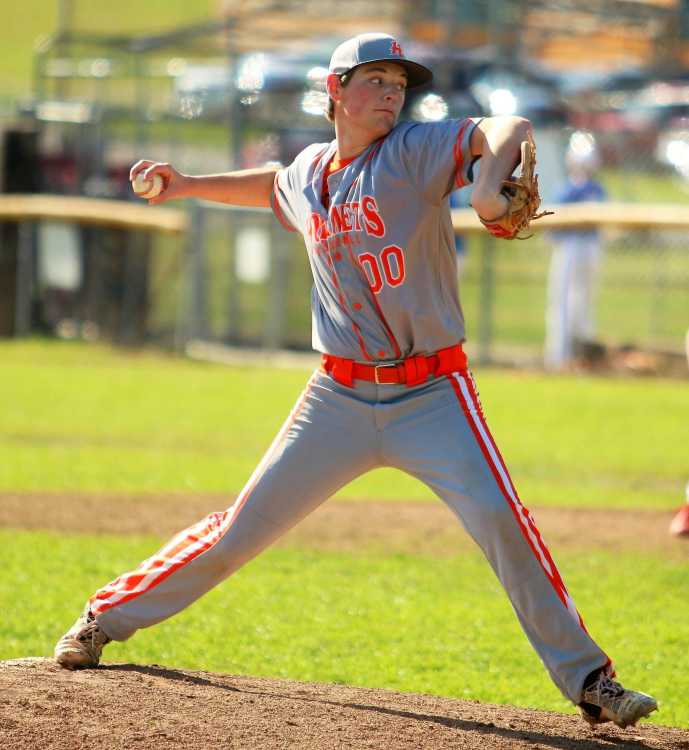 Harrisburg hung on for a 6-4 win over Pocahontas to get the third seed from the 4A-3 district tournament this past Friday in Ash Flat.
The Hornets jumped out to an early 3-0 lead as Dylan Mathis singled leading off the top of the first inning. Lance McGinnis reached on an error before Walker Brown's single scored Mathis to make it 1-0 Harrisburg. McGinnis scored on a passed ball to make it 2-0, Auggie Wicker struck out, Zach Biggers singled as Clay Wright singled to plate Brown making it 3-0 Hornets. Hayden Creecy struck out before David Whitman's fielder's choice forced Wright at second base for the third out. The Redskins went three up and three down in the bottom of the first as the score stayed 3-0 Hornets. Jett Jackson grounded out leading off the top of the second inning for Harrisburg as Mathis followed with a single. McGinnis legged out a bunt single before Brown's fielder's choice forced McGinnis out at second base. Wicker grounded out for out number three. Pocahontas got their first two runners on but back to back strikeouts and a fielder's choice ended the scoring threat as the score stayed 3-0 Hornets after two innings.
Full game story in May 3 PCDT on newsstands now!