Yellowjackets down Hillcrest in regional consolation game
Monday, May 14, 2018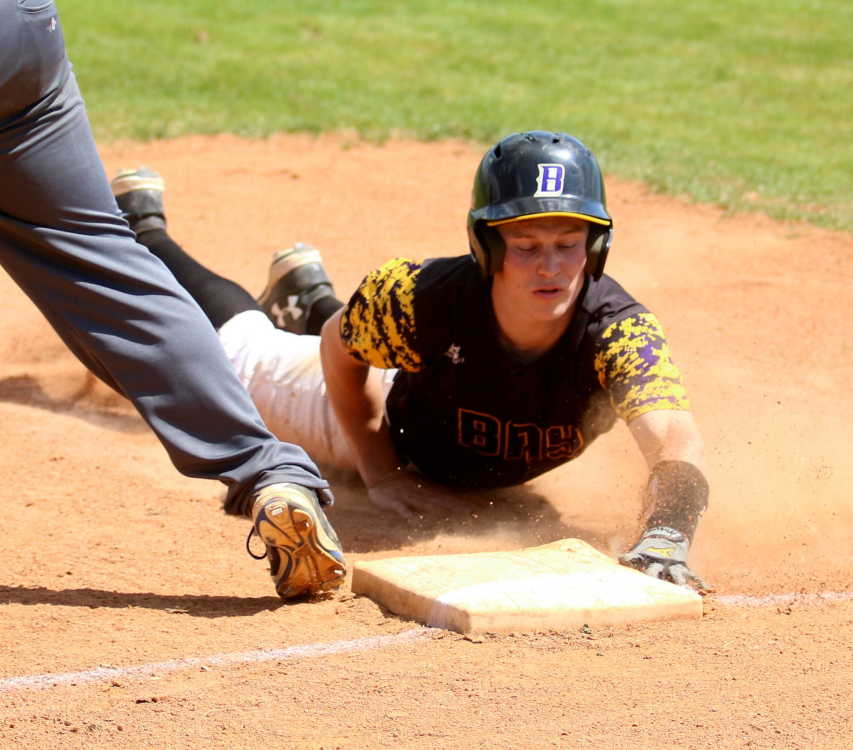 Bay (8-14) scored in every inning during a 17-6 win over Hillcrest in the consolation game of the 1A-2 Regional Tournament this past Monday in Brockwell. Bay will be the third seed from the region and will play Woodlawn, the number one team in the state, in the opening round of the Class 1A state baseball tournament.
Andrew Oster flied out to lead off the game for Bay as Trey Norris followed with a double. Norris stole third base and scored when Nathan Higgins reached on an error to make it 1-0 Bay. Higgins stole second base and scored when Jimmy DuVall reached on an error to make it 2-0 'Jackets. DuVall was thrown out trying to steal second base before Kyle McAdams singled. McAdams stole second base and scored when Brycen Thomas singled to make it 3-0 Bay. Thomas was thrown out trying to make it to third on play for the third out. Hillcrest went three up and three down in the bottom half of the inning to keep the score 3-0 Yellowjackets. Hunter Scott singled leading offing the top of the second inning for Bay as Paiton Hartley followed with a double putting runners on second and third. Scott and Hartley scored when Chance Arender reached on an error to make the score 5-0 Bay. Oster grounded out, Norris struck out and Higgins grounded out to leave Arender stranded. The Screamin' Eagles got a two-out double in the bottom of the second only to strand him when a pop out ended the inning.
Pick up a copy of the May 10 PCDT for full game story!