Franklin Owens
Wednesday, May 23, 2018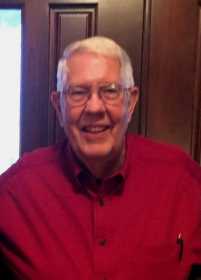 COLORADO - Franklin Wayne Owens was born near Harrisburg, Ark. on February 19, 1937 to Tolbert and Metta (Hogan) Owens. Wayne graduated from Trumann High School in 1954.
After moving to Peoria, Ill. in 1955, Wayne married Patricia Ann Beaty on June 30, 1961. They were blessed with two sons, Todd and Kent. Wayne began Wayne Printing Company in 1965. In 1974, they moved to Virginia, Minn. and operated a Christian book store, Adams Place. In 1977, he and partners opened Village Inn Family Restaurant in Virginia, Minn. In 1984, Wayne joined Vicorp Restaurants Inc. and remained until his retirement in 1997.
His wife Pat passed away in 1980. Wayne later married Betty (McNeill) Musgrove. Their blended family consisted of Wayne's two sons and Betty's daughter, Rayme. Upon retirement, Wayne and Betty relocated to Woodland Park, Colo. As a volunteer, Wayne oversaw the completion of an updated water system for their mountain community. Due to health reasons, they moved to Colorado Springs where they resided until his death.
As a result of a multi-car accident Wayne went home to be with the Lord on April 29, 2018. He leaves behind his wife, Betty; his two sons, Todd of Colorado and Kent (Jerrene) of Wyoming; daughter, Rayme (Justin) Johansen of Colorado; five grandchildren, Dustin (Courtney) Owens-Welch of Wyoming, Ella Johansen of Colorado, Tyler Braisted of Wyoming, Kolby (Priscilla) Braisted of Wyoming, and Maci Braisted of Montana; and one great-grandchild, Aleia Welch of Wyoming. He was preceded in death by his parents, Tolbert and Metta Owens; three brothers, Odell, Milburne, and Vernon Owens; one sister, Wilma Louise Tatum; and his first wife, Patricia Ann Owens.
Funeral services were held on Monday, May 14, 2018 in Woodland Park followed by burial in the Woodland Park Cemetery.