Billy Byram
Wednesday, May 23, 2018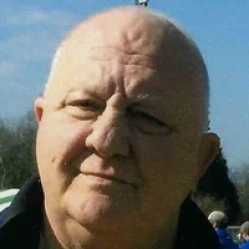 NASHVILLE, TENN. - Billy Wayne Byram, 71, passed away May 12, 2018 in Nashville, Tenn. He was born Tuesday, July 2, 1946 in Trumann, Ark. to Rev. Bill C. Byram and Velma (O'Neal) Byram. He graduated from Trumann High School in 1964. Billy Wayne enjoyed working in home improvement for many years. He loved witnessing to family, friends and even acquaintances he came in contact with about God. He loved having fun and never met a stranger. Billy Wayne dearly loved his family. He will be greatly missed and cherished by all who knew him. He wss preceded in death by his dad, Rev. Bill C. Bryam.
Billy Wayne is survived by his mother, Velma (O'Neal) Byram of Trumann; one brother, Bobby Glen (Becky) Byram of Williford, Ark. and two sisters, Beverly Gail (Kelly) Major of Cotter, Ark. and Judy Delene (Eddie) Webb of Collierville, Tenn.; two sons, Timothy (Tim) Wayne (Chrisy) Byram of Murfreesboro, Tenn. and Brandon Noah Byram of Tampa, Fla.; one daughter, Teresa Ann (James) Cooper of Jonesboro; two step-sons, Alan Gay and Joshua Gay both of Nashville and five grandchildren, Dustin (Sara) Osment, Dillon (Victoria) Osment, Darby Osment, all of Jonesboro, Paige Byram and Austin Byram, both of Murfreesboro, Tenn., and three step-grandchildren, Blake Gay, Braden Gay and Brooklyn Gay of Nashville and two great-grandchildren, Blakely Osment and Beckett Osment of Jonesboro.
Visitation will be Thursday, May 24, 2018 at 5:00 p.m. followed by a Memorial Service at 6:00 p.m. with Rev. Ricky Hart and Rev. Murray Ray officiating at the United Pentecostal Church in Trumann. Memorials can be made to First Pentecostal Church, Trumann, AR.
An online register book can be signed at www.thompsonfuneralhome.net