William Crain
Thursday, May 31, 2018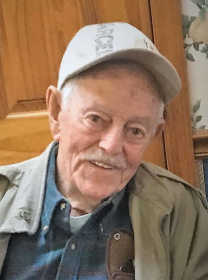 JONESBORO - William "Bill" Crain, 86, passed away Wednesday, May 23, 2018, at the Flo and Phil Jones Hospice House. He was born November 4, 1931, in Trumann to the late Martin Walker and Maggie Crain and was the youngest of ten children. Bill was a member of Walnut Street Baptist Church. He had previously taught Sunday school classes and had gone on mission trips. He served in the prison ministry for over 30 years. Bill was both an ordained Deacon and a Gideon. He shared the gospel to everyone and never met a stranger.
Bill, an Army Veteran, later served as a driver for Disabled Veterans. Bill owned and operated Crain Electric Heat and Air from 1972-1997 and continued working there for his son from 1997-2007. He enjoyed hunting and fishing, but his favorite thing to do was spend time with family, especially his grandchildren.
Survivors include his wife of 66 ½ years, Nell Crain of the home; son, Mark (Jamie) Crain of Jonesboro; daughter, Donna (Kevin) Jones of Germantown, Tenn.; sister, Irene Davies of Trumann; three grandchildren, Walker (Brittany) Crain of Cordova, Tenn., Kathryne (Sergio Baquero) Crain of Madrid, Spain and Victoria Jones of Germantown, Tenn.; and a host of friends and loved ones. He was preceded in death by his parents, four brothers and four sisters.
Funeral services were held May 30 in Emerson Memorial Chapel with Jerry Parker and Doug Welborn officiating. Burial followed in Pine Log Cemetery with active pallbearers being his nephews, Eddie Crain, Marty Crain, David Crain, Barry Crain, Dennis Crain, and Ronnie Crain. Honorary pallbearers include Lloyd Davis, Wes Tenrieder, the Brethren of the Jonesboro Gideon Camp, and the members of the Junior Roach Sunday school class at Walnut Street.
For lasting memorials the family asks that consideration be given to Gideons International, P.O. Box 4002, Jonesboro, AR 72403.
Online Registry: www.emersonfuneralhome.com