William Carter
Wednesday, June 6, 2018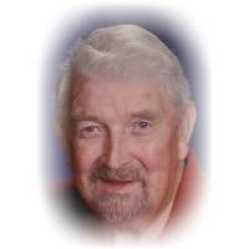 TRUMANN - Mr. Claude William Carter, 82, departed this life on Thursday, May 31, 2018 at the family residence. He was born on Friday, January 31, 1936 in Harrisburg, Ark., and lived most of his lifetime in Trumann. Mr. Carter was a retired employee of the former Singer Co., former member of the Trumann School Board, Poinsett Co. School Board, Trumann Booster Club, pulled chain for football 40 years, ran time clock for basketball games, member of the Trumann Supper Club, former Jaycee, coached baseball various levels, member of the Trumann Country Club, one of founding members of Trumann Hunting Club, and grandfather volunteer at Trumann Elementary School. He attended Valley View Church of Christ. He was preceded in death by his son-in-law, Jeff Crawford, grandson, Jason Crawford, two brothers, Robert & Larry Carter and his parents, L.T. and Letha Lucille Holt Carter.
He is survived by his wife, Betty Lou Conatser Carter of the home; two daughters, Sandy Crawford (Rick) van Loon of Sterlington, La., Karen Penna (William) of Brandon, Miss.; one son, Neil Carter and wife Treva of Jonesboro; four sisters, Bonnie Harvey and Patricia Muse of Owasso, Okla., Peggy Wright of Trumann and Deborah McInturff of Jonesboro; three brothers, Junior Carter and Michael Carter both of Trumann and Jimmy Carter of Harrisburg; six grandchildren and eight great-grandchildren.
Funeral services were held June 3 in the chapel of Thompson Funeral Home in Trumann with Bill Willard officiating. Burial followed at Willis Cemetery near Harrisburg, Ark.
Pallbearers were Ricky Wright, Hunter Wright, Bart Benson, Bobby Leon Benson, Robin Bishop and Daniel Miller. Honorary pallbearers were David Penna, Justin Carter, Kaleb Blondin and Jacob Blondin.
An online register book can be signed at www.thompsonfuneralhome.net