Patricia Lancaster
Wednesday, June 6, 2018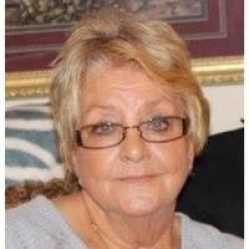 TRUMANN - Mrs. Patricia Ann Lancaster, 68, departed this life Friday, June 1, 2018 at the family residence in Trumann. She was born Sunday, April 9, 1950 in Marked Tree, Ark., and had lived most of her lifetime in Trumann. Mrs. Lancaster was a sales clerk for Wal-Mart and of the Pentecostal faith. She was preceded in death by her husband, Alford Lancaster; one sister and her parents, Ed and Norma Jean Nichols Russell.
She is survived by one daughter, Teresa (James) Cooper of Jonesboro; one son, Timmy (Chrisy) Byram of Murfreesboro, Tenn.; two sisters, Jo Wilmoth of Payneway and Sharon Wilson of Trumann; seven grandchildren and three great-grandchildren.
Funeral services were held June 4 in the chapel of Thompson Funeral Home. Private burial at Marked Tree Cemetery.
An online register book can be signed at www.thompsonfuneralhome.net.