Food pantry starts community garden
Monday, June 11, 2018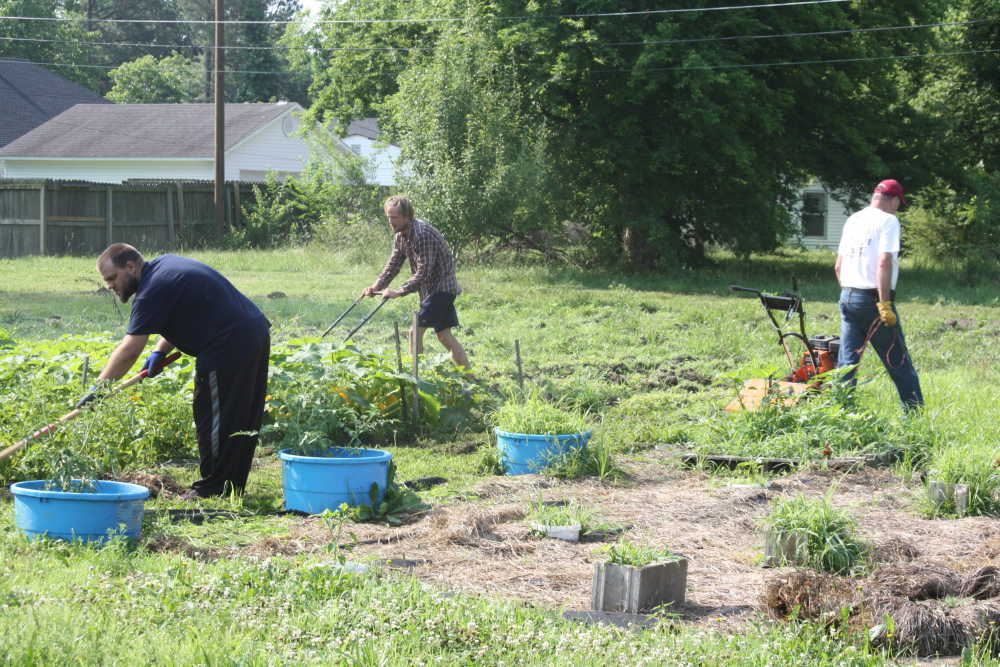 The Trumann Food Pantry is trying something new to encourage healthy eating. They have started a community garden at the corner of Douglas Street and Oakland Avenue.
Jane Baldwin, who serves on the board for the Trumann Food Pantry, said they started it to encourage both kids and adults to eat more fresh vegetables.
The garden currently has tomatoes, squash, onions, and potatoes, and pantry boards members have been working in it to add cucumbers, peppers, and herbs. They have also been out in the community to encourage people to start their own gardens. "We walked door to door and distributed cups with pea pods and bags with seeds to get folks started," Baldwin said.
She also said a long-term goal for the garden is to make it large enough that they can take fresh vegetables back to the pantry to give out.
The Trumann Food Pantry, which is located at 610 Walnut Street, is open on Tuesdays and Fridays from 10 a.m. to 2 p.m.