Larry Morris
Tuesday, June 19, 2018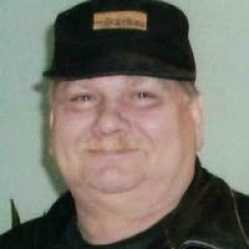 TRUMANN - Mr. Larry David Morris, 67, departed this life on Thursday, June 7, 2018 at the family residence. He was born Friday, April 6, 1951 in St. Louis, Mo. to the late Junior "J.B." and Annie Ruth Jones Morris and lived most of his lifetime in Trumann. He owned and operated Morris Service Station and was of the Baptist faith. He was preceded in death by his wife, Della Meyers Morris; one brother, Jeffery Morris; and his parents.
He is survived by three daughters, Mary Morris Vest of Camby, Ind., Sherry Young Morris of Ohio, and Vicki Blessing of Anderson, Ind.; two sisters, Judy Roberson and husband Steve of Indianapolis, Ind. and Margaret Blasingame and husband Dave of Fla.; and one brother Jerry Morris and wife Shirley of Greenfield, Ind.
Funeral services were held June 15 in the chapel of Thompson Funeral Home in Trumann with Rev. Tina Jordan officiating. Burial followed in Jonesboro Memorial Park Cemetery in Jonesboro, Ark.
Pallbearers were Tim Cooper, Jack Layton, Ricky Jones, Shorty Jones, Pete Qualls, Ronnie Qualls, Tony Blake and Dan Scott.
An online register book can be signed at www.thompsonfuneralhome.net