Jeffery West
Tuesday, June 19, 2018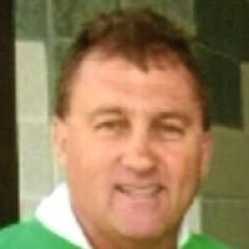 BRENTWOOD, TENN. - Mr. Jeffery Wayne West, 53, went to be the Lord on Sunday, June 10, 2018. Jeff was the first born child of George Thomas and Shirley Hendrix West. He attended all 12 years of schooling at Trumann, Ark. and graduated in 1983. Jeff was a member of the ROTC and lettered in football, basketball and track. He accepted the Lord as his Savior at the age of 9 and was baptized and became a member of First Christian Church of Trumann. Jeff loved the Lord and sought to serve and honor Him all of his life. After he and Denice located to Nashville, they joined Grace Bible Fellowship in Mt. Juliet, Tenn. Jeff was active in planning and building the new church building. Even during his illness, Jeff continued to faithfully attend every Sunday. Jeff worked for Yellow Freight in Memphis and later in Nashville prior to forming his own business, Total Lawn Care, to help family and friends. He was preceded in death by his father, George West; son, Jeffery Brett West; paternal grandparents, Avery and Vivian Poff West and maternal grandfather, Carl Hendrix.
He is survived by his wife, Denice Harp West; mother, Shirley Hendrix West of Jonesboro, Ark.; brother, Michael West of Nashville, Tenn.; sister, Dana West of Jonesboro, Ark.; grandmother, Maggie Marie Hendrix of Trumann; four aunts, one uncle, a host of cousins, nieces and nephews; in-laws, James and Mary Harp, and a multitude of friends. Jeff was also the loving guardian of Coty Jake West and Chandler Brett West.
Funeral services were held June 15 at First Christian Church with Pastor Mark Mann officiating. Burial followed at Jonesboro Memorial Park Cemetery in Jonesboro, Ark., under the direction of Thompson Funeral Home of Trumann.
Pallbearers were Tanner Miles, Mike Linton, Lynn Robison, Melvin Dycus, Carl Holt and Blake Wright.
An online register book can be signed at www.thompsonfuneralhome.net