Trumann veteran receives Quilt of Valor
Friday, June 22, 2018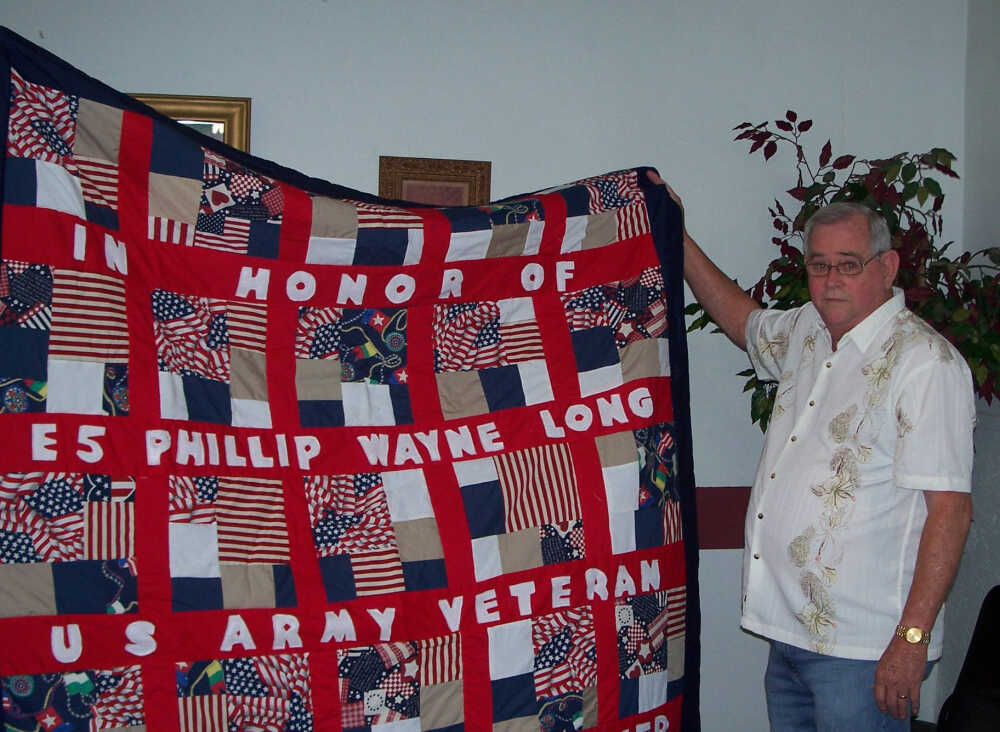 Phillip Long received a surprise when he went out to eat with family last Thursday. His sister-in-law, Shirley Long, presented him with a Quilt of Valor honoring his military service. And the quilt is extra special because she handmade it for him.
Phillip Long is a Vietnam veteran who served in the U.S. Army from 1969-1971 and served in Vietnam from 1969-1970. He was a combat engineer with the 18th Brigade 84th Engineer Battalion.
Long said he felt honored to receive the quilt. "It's a lot different from the reception we got when we came home," he said. "It's a surprise. It's humbling that people still think about you. It's been 49 years."
Long said he knew something was up when so many family members got together to eat that night, and he was at a loss for words when the quilt was presented to him.
Speaking of his family, Long said, "They're all very close. They're very dear to me, and for them, I'd do it again."