Donald Goodin
Monday, July 2, 2018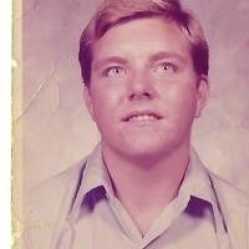 FRIENDSWOOD, TEXAS - Mr. Donald Nelson Goodin, 62, formerly of Lake City, Ark. passed away on May 26, 2018 at his home. He was born on March 1, 1956 in Memphis, Tenn. and was raised in Marked Tree and Trumann, the youngest of five children born to Herman and Georgia Goodin. He was interested in country music, western wear, bowling, playing cards and classic TV, especially old western/cowboy shows and movies. He also enjoyed puzzles and painting. He had a great sense of humor and always enjoyed a good joke or prank. He was very neat and organized. He had a good heart and always thought of others. Mr. Goodin was preceded in death by one brother, Hearlin Goodin and his parents.
He will be sadly missed by his siblings; two sisters, Rachel Wiley and Linda Fraley and husband Charles; one brother, George Goodin and wife Sharon; nieces, nephews, great-nieces and nephews, Aidan Fraley, Katelyn Fraley, Austin Davis, Ashlyn Davis, Clara Wiley, Marylynn Wiley, and Dunivante.
Memorial services were held June 29 in the chapel of Thompson Funeral Home in Trumann with Rev. Larry Loggins officiating. Burial was private at Pine Log Cemetery in Brookland, Ark.
Online guest book can be signed at www.thompsonfuneralhome.net