Terry Greer
Monday, July 2, 2018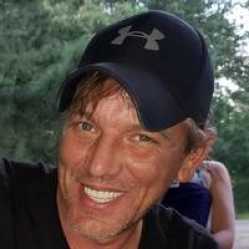 JONESBORO - Mr. Terry Joe Greer, 39, passed away on Thursday, June 28, 2018 in a car accident north of Bono, Ark. He was born July 21, 1978 in Jonesboro, was formerly of Brookland and Trumann. He was a maintenance worker for Mir Tech in Jonesboro. He was preceded in death by his grandparents, Lawrence and Betty Greer and William and Lela Jones, Aunt Bonnie Chandler and Aunt Mable Poe, Uncle Junior Jones, Uncle Larry Greer, Uncle Don Greer, and Uncle Buddy Greer.
He is survived by his fiancee, Shavanna Gillett of Jonesboro; one son, Nigel Lee Greer of Jonesboro; his mother, Mildred Oramay Jones Hisaw of Trumann; his father, Jerry Duane Greer Sr. of Beebe, Ark.; one brother, Jerry Duane Greer II of Jonesboro; half brother, William Lawrence Greer of Beebe, Ark., one sister, Amanda Diane Greer of Jonesboro; friend, Rodney Wallace of Jonesboro; seven nieces and two nephews.
A visitation was held July 1 at Thompson Funeral Home in Trumann. Burial was private.
Online guest book can be signed at www.thompsonfuneralhome.net.