Sapp talks about diabetes control with Lions
Monday, July 9, 2018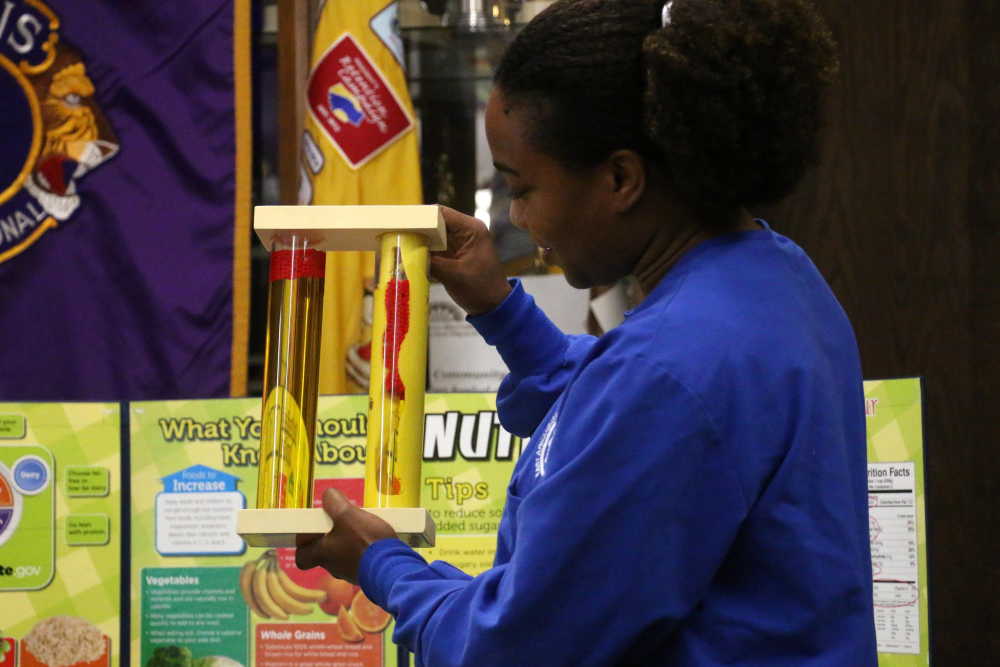 Candace Sapp, Nutritionist with East Arkansas Family Health Center (EAFHC), spoke at the Trumann Lions Club's weekly meeting last Wednesday.
Sapp said there various types of diabetes, but the two main ones most people hear are Type 1 and Type 2. Type 1 is where the body does not produce any insulin, requiring the person to take insulin shots. Type 2 is where there is too much sugar in the blood, and the body has trouble with where to send it. Sapp told the group that Type 2 used to be known as the adult type, but more kids are being diagnosed with it these days. "It's like having a key to unlock a lock. When things are normal, the key goes right in and unlocks the lock. Sometimes you have to use a little oil on the lock to get the key to fit. That is what the different medicines do for diabetes," Sapp said.
Uncontrolled diabetes can cause damage to the body, Sapp told the group. It can affect vision and even cause heart problems. "The number one cause of death from diabetes is heart disease," Sapp said. Some people may not know they have diabetes, but some signs to look for are frequent urination, excessive hunger, weight loss, and fatigue.
Sapp told the group that healthy eating habits and exercise can help prevent or maintain diabetes. "It's not all about watching what we eat, it's the portions we eat also. Eat a balanced meal and get 30 minutes of exercise a day," Sapp said. She suggested eating baked foods, fruits, and vegetables compared to fried foods and lots of sweets. "It's not only sweets you have to avoid like most think. It's the foods that turn into sugar that hurt also," Sapp said.
Several visual displays were set up, and Sapp even had a display of an artery that showed a clear artery and one that was blocked to show how it affects the blood running through. "We want you to have the clear artery," Sapp said.
Sapp also told the group that there are plans in the works to start classes to help those that have diabetes. "We want to do all we can to help you prevent or manage this disease," Sapp said.