Garland Wayne Smith
Monday, July 16, 2018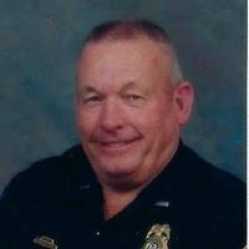 TRUMANN - Garland Wayne Smith, 79, passed away Friday at St Bernard's Medical Center. He was born Wednesday, August 31, 1938 in Trumann and was a lifetime resident of Trumann. He was retired from Trumann Police Department, Arkansas National Guard and a member of the First Pentecostal Church in Trumann. Wayne loved to fish and was a former school bus driver for the Trumann School District. He was preceded in death by his parents, Rev. Elvie and Ruth Helen Smith; one brother, Charles (Chuck) Smith and two sisters, Melva Moody and Marsha Smith.
He is survived by his wife of 59 years, Pat Smith of the home; two sons, Brent (Angela) Smith of Jonesboro and Martin (Carron) Smith of Trumann; one daughter, Maribeth (Terry) Snow of Jonesboro; one brother, Mike (Lois) Smith of Blanchard, Okla.; one sister, Regina Brewer of Trumann; seven grandchildren, Brandon Smith, Kristen Fagan, Josh Smith, Katie Vogler, Ethan Snow, Clayton Snow and Kaylee Smith and seven great-grandchildren.
Funeral services were held July 15 at First Pentecostal Church in Trumann with Rev. Murry Ray and Rev. Kenneth O'Connell officiating. Burial followed in Jonesboro Memorial Park Cemetery in Jonesboro, Ark.
Pallbearers were Brandon Smith, Joshua Smith, Ethan Snow, Clayton Snow, Jeff Vogler and Justin Fagan. Honorary pallbearers were Joey Fagan, James Smelser, Alfred Moody, Bill Mullins, Butch Whittingham and Eugene Mott.
In lieu of flowers, memorials may be made to First Pentecostal Church, Temple and Christy Street, Trumann, AR.
An online register can be signed at www.thompsonfuneralhome.net.