ASU's Justice Hansen selected for watch lists
Thursday, July 19, 2018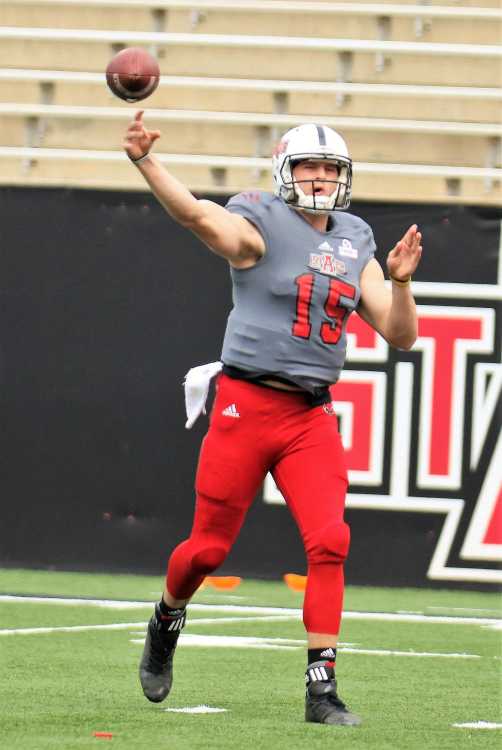 Justice Hansen, quarterback for the Arkansas State Red Wolves, has been named to the Maxwell Award and Davy O'Brien Award watch lists. Hansen enters his senior season ranked second in the nation among active players with an average of 267.4 yards per game. He also ranks sixth nationally in total offense per game (289.6) and touchdown passes (56), while also ranking eighth in career passing yards (6,686) and ninth in total offense (7,239).
The Oklahoma native is coming off a junior campaign that saw him receive a combined 10 conference and national weekly awards following six different games, including a two-time Sun Belt Conference Offensive Player of the Week, a two-time Manning Award Star of the Week nominee, a Davy O'Brien "Great 8" Performer of the week, a College Football Performance Awards National Performer of the Week and a four-time College Sports Madness Sun Belt Conference Offensive Player of the Week.
Hansen is the fourth quarterback in A-State history to be named to the Davy O'Brien Watch List and the first since 2015.
The Red Wolves open the 2018 season on September 1 against Southeast Missouri State at Centennial Bank Stadium in Jonesboro.