James Roberts
Tuesday, July 31, 2018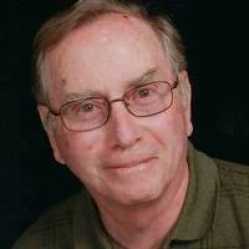 TRUMANN - Mr. James Galen "J.G." Roberts, 90, departed this life on Sunday, July 22, 2018 at Flo & Phil Jones Hospice House in Jonesboro, Ark. He was born Thursday, November 3, 1927 in Marmaduke, Ark., and lived most of his lifetime in Trumann. He was a veteran of US Army, retired engineer with Singer Company and a member of First Baptist Church.
Mr. Roberts was preceded in death by his wife, Dixie June Terry Roberts; three brothers, Harlan Roberts, Darrel Roberts and Wendell Ray Roberts; one sister, Linda Spence and his parents, James Irby and Dulaie Lee Fitzgerald Roberts. He is survived by one sister, Arlie Emajean Swindle and several nieces and nephews.
Funeral services were held July 27 in the chapel of Thompson Funeral Home with Rev. John Maley officiating. Burial followed in Jonesboro Memorial Park Cemetery in Jonesboro, Ark.
Online guest book can be signed at www.thompsonfuneralhome.net