Jennifer Causor
Tuesday, July 31, 2018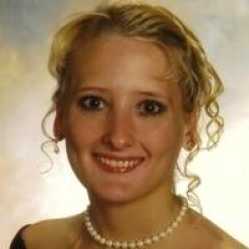 MEMPHIS, TENN. - Mrs. Jennifer Ann Long Causor departed this life Sunday, July 8, 2018 at Vanderbilt University Medical Center in Nashville, Tenn. She was born Friday, October 5, 1979 in West Memphis. Jennifer was a Senior Instructional Designer with MAA. She was preceded in death by her father, Thomas "Tommy" Long.
She is survived by her husband, Eder Causor of the home; her mother, Linda Gann Long of Marion, Ark.; one sister, Cynthia Kilzer of Marion, Ark. and her dog, Roland.
A memorial service was held July 29 at Dixon Gallery and Gardens in Memphis, Tenn.
In lieu of flowers, the family asks that you donate to Tennessee Organ Donor Services, 1600 Hayes Street, Suite 300, Nashville, TN 37203.
An online register book can be signed at www.thompsonfuneralhome.net.