Horace Smith
Wednesday, August 15, 2018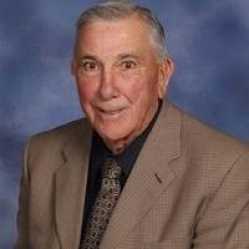 LEBANON, TENN. - Horace B. Smith, 84, passed away Thursday, August
9, 2018, at Tennova Health Care. He was preceded in death by his parents,
Robert Smith and Joan Stanley Smith; brother, J.B. Smith and sister, Ola Mae Fletcher.
He is survived by his wife of 62 years, Joan Smith of Lebanon; sons, Mark
(Ruthann) Smith of North Carolina and Greg (Debbie) Smith of Lebanon;
grandchildren, Dawson (Danny) Smith of Alabama, Michael (Heather) Smith of
Tennessee, Kristin Smith of Alabama, David (Rachel) Smith of North
Carolina, and Matthew (Brooke) Smith of Arkansas; brothers, Gary (Lala)
Smith of Arkansas, Von (Martha) Smith of Arkansas, and Jack Smith of
Colorado; great-grandchildren, Kane and Kyle; and numerous other loving
family members.
Horace was a member and former Elder of College Hills Church of Christ. He
was a Service Representative for 18 years with International Harvester in
Libertyville, Ill., and worked for the State of Kentucky in Madisonville, Ky. for Shelter Workshop. He was an Army veteran, an avid fisherman, and an avid Arkansas Razorback fan.
A Celebration of Life was held on August 12 in the Partlow Funeral Chapel with Mark Smith and Greg Smith officiating. Interment was held on August 14 at the Jonesboro Memorial Gardens.
Active pallbearers were his grandchildren. Honorary pallbearers were the elders of College Hills Church of Christ and Mike Utterback. Thompson Funeral Home in Trumann, Ark. will be in charge of out of town arrangements. In lieu of flowers, the family requests contributions be made to the Manning Compassion Center at College Hills Church of Christ or to St. Jude Children's Hospital. PARTLOW FUNERAL CHAPEL (615) 444-7007 OBITUARY LINE(615) 444-7700. www.partlowchapel.com