Clifford Richardson
Wednesday, August 15, 2018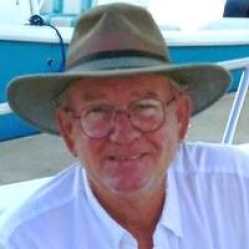 LAKE CITY - Mr. Clifford Boyd "Bo" Richardson, 60, departed this life on Saturday, August 11, 2018 at the family residence. He was born on Saturday, November 16, 1957 in Trumann, Ark. and had lived most of his lifetime in the Lake City and Trumann area. He was a construction superintendent for Nabholz Construction and of the Baptist faith. He enjoyed the outdoors, hunting, fishing and golfing.
He is survived by his wife of 31 years, Sabrina Michelle (Shelli) Richardson of the home; two sons, Andrew Malcom Richardson of Lake City and Alix Matthew Richardson of Roswell, N.Mex.; his parents, Clifford and Olivia Richardson of Trumann; four sisters, Vicki Lynn (Tip) Shipp of Trumann, Cheryl Ann (Sam) Lee of Lake City, Nita (Tom) Cabaniss of Foley, Ala. and Rita Byers (Hal) Howard of Daphne, Ala.; one granddaughter, Marley Lynn Richardson.
A celebration of his life was held August 14 in the chapel of Thompson Funeral Home with Sam Lee and Jake Gilley officiating. Burial was private.
Memorials may be made to the National Wildlife Federation, P.O. Box 1583, Merrifield, VA 22116-1583
Online guest book can be signed at www.thompsonfuneralhome.net