Rosalee Raney
Tuesday, August 21, 2018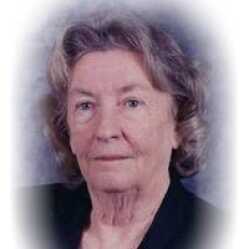 TRUMANN - Mrs. Rosalee Kain Raney, 86, passed away Friday, August 17, 2018 at the family residence. She was born May 28, 1932 in Trumann to the late Roy Lee and Essie May Kirby Kain. She lived most of her lifetime in Trumann, was a housewife, retired cook for the CRDC and member of the Calvary Pentecostal Church. She was preceded in death by her husband, Samuel Raney; one son, Edgar Raney, two sisters, and her parents.
She is survived by three daughters, Brenda Gail (Bud) Cox, Georgia May (Gene) McKenzie and Rosemary (John) Richards, all of Trumann; three sons, Hubert Lee "Buck" (Mattie) Raney of Trumann, Sam Raney Jr. of Atlanta, Ga., and James (Cynthia) Raney of Jonesboro; five sisters, Junnie Shoopman, Joyce Hamby and Barb Schwandt all of Trumann, Sarah Collins of Harrisburg and Linda Banks of Jonesboro; five brothers, Richard Kain and Donald Kain both of Trumann, Ralph Kain and Charles Kain both of Harrisburg and Paul Kain of Bay; 15 grandchildren 37 great-grandchildren and 23 great-great-grandchildren.
Funeral services were held August 20 at Calvary Pentecostal Church in Trumann with Rev. Ricky Forbis officiating. Burial followed in the Holly Springs Cemetery in Harrisburg, Ark., under the direction of Thompson Funeral Home in Trumann. Pallbearers will be nephews.
Online guest book can be signed at www.thompsonfuneralhome.net.