Juhas explains new test required for diploma
Friday, August 24, 2018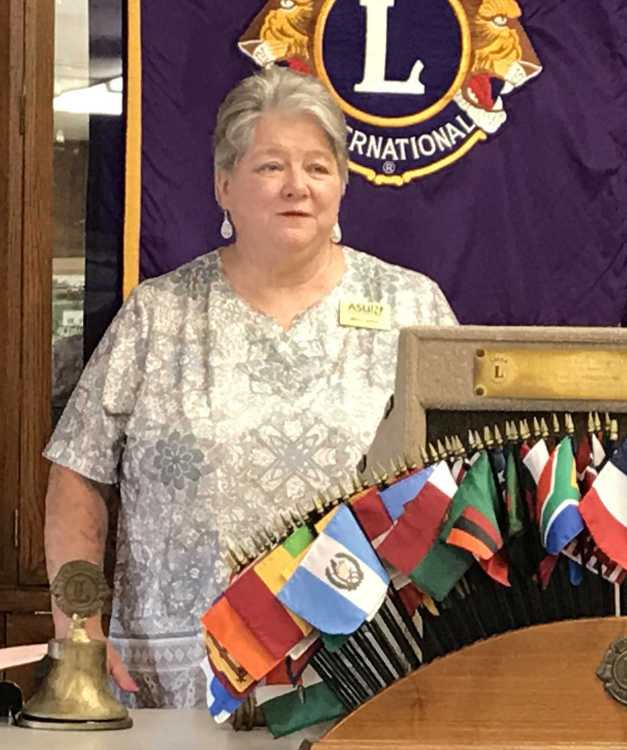 In 2017, the state legislature passed a bill which requires all students take the Civics portion of the naturalization test used by U.S. Citizenship and Immigration Services before they can receive their diploma or high school equivalency diploma. The new law goes into effect this year, and Mary Juhas, a retired teacher who now works in adult education at the ASUN Trumann campus, spoke to the Trumann Lions Club last week to explain the test.
According to Juhas, only seven or eight other states have such a test for high school students, and Arkansas will be the sixth state to require it before a student can receive their diploma. Juhas explained that there was some debate over the law "because the people said it was redundant, that if the kids could pass a Civics class, they know this information."
For high school students, the test will be monitored and given by a Civics teacher. It will consist of 100 multiple choice questions given on a computer. Currently, immigrants going through naturalization, who used to take the full 100-question test, are required to answer up to ten questions on the test. Juhas showed the Lions Club a sample of the version of the test she gives at the adult education center, which asks various questions about the U.S. Constitution and Declaration of Independence. The test will also have a paragraph for students to read before each question which will give them the information they need to answer the question. A sample of the test is even available on the internet for anyone to look up and practice simply by searching for "us cis test" online.
Regarding the redundancy of the test, Juhas said, "The dispute was over whether it was redundant. It probably is, but the law's not going to hurt anyone if they just take the test."
Juhas said she felt confident students would have no problem passing the test. "I believe in our teachers. These kids ought to pass this," Juhas said.
Juhas also spoke about the ASUN Trumann adult education center, located at 212 S. Melton Ave. She said they had four students graduate last semester to earn their GED. "That's four people who could not get a job without a diploma," Juhas said.
She said if anyone knows someone who needs a GED, send them to the center. "We have two amazing teachers, Johnny and Maddie Kirkland, who are going to help them do it," she said.