Lena Booker
Wednesday, September 5, 2018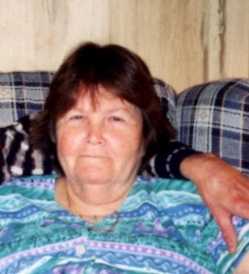 HARRISBURG - Mrs. Lena Mae Booker, 80, of Harrisburg, departed this life Tuesday evening, August 28, 2018, at St. Bernard's Medical Center in Jonesboro.
She was born May 19, 1938 in Carroll County, Tenn., the daughter of the late John Johnson and Vivian Pauline Jacobson Johnson.
She was a homemaker, but early in life had worked in a factory in Chicago and did some housekeeping in a nursing home and motel. She loved to cook and attend church. She married Clyde Booker on September 29, 1956 and they enjoyed 62 years together. She was a member of Shiloh Baptist Church in Harrisburg and had recently been attending Calvary Baptist Church. She was preceded in death by her parents, John and Pauline Johnson; one son, Steve Booker and three brothers, David Johnson, James Johnson and Willie Johnson.
She is survived by her husband, Clyde Booker of the home; five daughters, Darlene Henry of Harrisburg, Donna Booker (Ron Carter) of Trumann, Brenda Bryson of Harrisburg, Rhonda Booker of Harrisburg, and Tina Harmon (Richard) of Phoenix, Ariz.; three sisters, Joyce Brisher of Hornersville, Mo., Syblene McMillion and Joann Easley, both of Kennett, Mo.; seventeen grandchildren and many, many great grandchildren and great-great grandchildren.
Funeral services were held September 2 at the Gregg-Weston Funeral Home Chapel in Harrisburg with Rev. Charles Lewis officiating. Burial followed in Pine Hill Cemetery at Jonesboro. Pallbearers were Xavier Mancha, Luke Logemann, Tavis Redmond, Jordan West, David Riley and James Chaffee. Personal condolences may be made to the Booker family at www.greggwestonfh.com.