Hershel Fitzgerald
Tuesday, September 11, 2018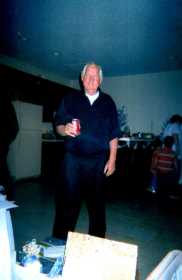 JOPPA, ALABAMA - Mr. Hershel Lee Fitzgerald, 75, formerly of Harrisburg, departed this life Thursday, August 2, 2018. He was born April 3, 1943, the son of the late Johnny Claude Eithel Bell Burnett Fitzgerald.
He is survived by his loving wife of 43 years, Virginia Lucille Huffstutler Fitzgerald of Joppa, Ala.; two sons, Tony and Andy Fitzgerald and Adam, an adopted son; five daughters, Janis, Shannon, Jennifer, Angela and Sherry; 16 grandchildren and one great-great grandchild and anticipating the arrival of another great grandchild; five brothers, Jessie, Junior, Orval and Wayne, all of Harrisburg, and Odell Fitzgerald of Cherry Valley; three sisters, Ruby Camper of Poplar Bluff, Mo., Lou Dobbins of Cherry Valley, and Linda Dobbins of Harrisburg; several nieces, nephews, cousins and other family members and friends. He was preceded in death by a grandson Anthony, who Hershel joined in Heaven to work on his maro; his parents, Johnny and Eithel Fitzgerald; one brother, Charles Fitzgerald, and two sisters, Eithel Marvine Fitzgerald and Emma Deloris West.
Funeral services were held August 4, 2018 at the New Jerusalem Baptist Church in Joppa with burial in the adjoining cemetery. Tony, Jennifer, Sherry, Danny, Ray, Adam, Darrel, Shannon and Lee served as pallbearers. Jason, Danny Joe, Rocky, Jeff, Roland and Tim served as honorary pallbearers.