Charles Williams
Tuesday, September 11, 2018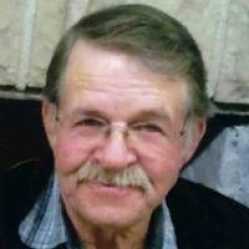 TRUMANN - Mr. Charles Madison Williams, 76, was born on Friday, December 12, 1941 in Fayetteville, Tenn. to the late Mr. George and Annie Bell McWhirter Williams. Charles met our Savior on Wednesday, September 5, 2018 at 5:51 a.m. at the Flo & Phil Jones Hospice House in Jonesboro. He was married to (and survived by) his wife of almost 57 years, Joann on December 22, 1961 and lived most of his life in Trumann.
Charles drove a semi-truck for a short time before working as an auto body repairman for most of his life. He was an avid fisherman and loved to cook his catch for his family. He was happiest when surrounded by his grandchildren and great-grandchildren and would light up when they walked into the room. He attended McCormick Baptist Church with his family.
Survivors include his three children, Lisa Samuel and husband Ronnie, Keith Williams and wife Pebbles and Danni Hicks and husband Barry; eight grandchildren, Ian Samuel (Ashley), Kalee Benson (Bo), Kara Williams, Luke Hicks, Rafe Samuel, Carlie Hicks, Jessica Taggart (Doug), and Caity Anderson (Cody); six great-grandchildren, Sydney, Gray, Revel, Alexis, Abram and Alden; seven siblings, Francis Lowery, Judy Garner, Debra Benson, Linda Collins, Tim Williams, Barry Williams, and Michael Williams; and his close friend, Danny Stevens. He was preceded in death by his parents, George and Annie Bell Williams; one grandson, Ryan Williams, and five siblings, James Williams, Luther Williams, Pat Williams, Tony Williams and Nancy Lowery.
Funeral services were held September 7 at McCormick Baptist Church in Trumann with Rev. Bobby Watts and Rev. Terry Tacker officiating. Burial followed in Nettleton Cemetery in Jonesboro.
Pallbearers were Kyle Beard, Scott Taylor, Jordan Long, Cameron Jones, Preston Jones and Jeff Richardson.
An online register book can be signed at www.thompsonfuneralhome.net