E. H. "Butch" Hatley III
Wednesday, September 12, 2018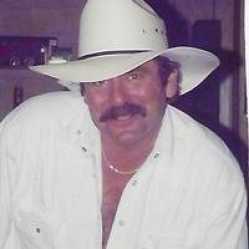 TRUMANN - Mr. E.H. "Butch" Hatley III, 64, departed this life Saturday, September 8, 2018 at Flo and Phil Jones Hospice House in Jonesboro, Ark. Butch was born December 11, 1953 in Jonesboro to E.H. Jr. and Christine Hatley. Butch was a member of Corner's Chapel Baptist Church in Payneway, a member of the Sons of Confederate Veterans, Camp #584, Columbia, Tenn., and a Master Service Technician of John Deere University, Moline, Ill. Butch enjoyed spending time with his family and friends. He also enjoyed being outdoors fishing and hunting. He always enjoyed being with his grandson. He enjoyed fishing with him and watching him "Play Ball". He always told his friends "I love you and everybody you love." He was preceded in death by his sister, Cara Bess Hatley; father, Elec Hatley Jr.; grandparents, Elec Sr. and Kate Hatley of Old Weona, AR and Talmadge and Cora Mae Wright of Harrisburg.
Survivors include his wife Sharon of the home; his daughter, Christy Hatley-Davis (Donnie) and grandson Donald Ray "Trey" Davis III of Harrisburg; mother, Christine Hatley of Trumann; sisters, Regina Stacy of Trumann, and Anna Ware (David) of Collierville, Tenn.; nephew, Ian Ware (Blair and Lily June) of Knoxville, Tenn.; niece Ainsley Cameron Riker (Matthew) of Fort Collins, Colo.; step-son, Adam J. Smith of Payneway; step-daughters, Sarah L. Dowdy of Jonesboro, and Amanda Kelly of Mammoth Springs; six step-grandchildren and four step great-grandchildren.
A celebration of his life was held September 11 in the chapel of Thompson Funeral Home with Bro. Glen Hurst officiating. Burial followed in Harrisburg Memorial Park Cemetery in Harrisburg.
An online register book can be signed at www.thompsonfuneralhome.net.