Terry Whitman
Thursday, September 20, 2018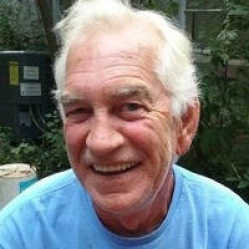 PARAGOULD - Mr. Terry Joe Whitman, 60, departed this life on Tuesday, September 11, 2018 in Steele, Mo. He was born Tuesday, April 15, 1958 in Trumann and lived most of his life in the Paragould and Trumann area. He was a plumber with White Plumbing in Paragould and was of the Baptist faith. He was preceded in death by one brother, Billy Dean Whitman and his parents, Benton S Whitman, Jr. and Irene Walker Laughinghouse.
He is survived by two sons, Joseph Whitman of Harrison, Ohio and Jordan Whitman of Paragould; three brothers, Benton Whitman (Brenda), Dale Whitman and David Whitman (Mona) all of Trumann; four sisters, Peggy Jones (Bobby) of Trumann, Vivan Roberts (Mike) of Horseshoe Lake, Ark., Sharon Crow (Darrel) of Jonesboro and Erika Collins of Trumann, and several nieces and nephews.
A Celebration of Life was held September 15th in the chapel of Thompson Funeral Home of Trumann with Rev. Bobby Brooks officiating, followed by a private burial.
An online register book can be signed at www.thompsonfuneralhome.net.