Judy Ann Hogan
Wednesday, September 26, 2018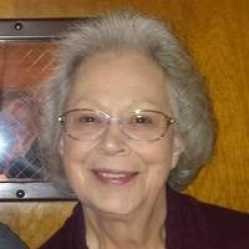 Mrs. Judy Ann Griffith Hogan of Crossville, TN formerly of Trumann departed this life peacefully to be with her Heavenly Father on Wednesday, September 19, 2018 at Cookeville Regional Medical Center in Cookeville, TN., at the age of 68 years, 3 months and 2 days. She was born Saturday, June 17, 1950 in Jonesboro, AR to the late Johnny and Willie Cochran Griffith and lived most of her lifetime in Trumann. Judy was retired from Southern Bancorp formerly Bank of Trumann and a member of Pleasant Valley Baptist Church. Mrs. Hogan was preceded in death by three brothers, Brooks, Austin and Doyle Wayne Griffith and her parents.
She is survived by her husband of 49 years Garry Monroe Hogan of the home, they would have celebrated their 50th wedding anniversary on December 20th; two sons, David Hogan and wife Becky of Crossville, TN, and Jarod Hogan of Crossville, TN; one daughter, Jenna Weaver of Trumann, AR; four sisters, Wanda Helen "Sis" Gray of West Memphis, AR, Margie Moon and husband Sonny of Bay, AR; Betty Moon and Brenda Colbert and husband Larry of Bay, AR; eight grandchildren, Joseph Hogan, Joshua Hogan, Emma Hogan, Zachary Hogan, Sierah Hogan, Hayden Coin, Ariel Weaver and Brianna Weaver.
Funeral services were held September 22 at Pleasant Valley Baptist Church, 30893 Hatchie Coon Rd, Trumann with Rev. Larry Loggins officiating. Burial followed in Jonesboro Memorial Park Cemetery in Jonesboro, Ark., with Thompson Funeral Home of Trumann in charge of arrangements.