Junior Wildcats lose tough battle to Brookland
Thursday, October 4, 2018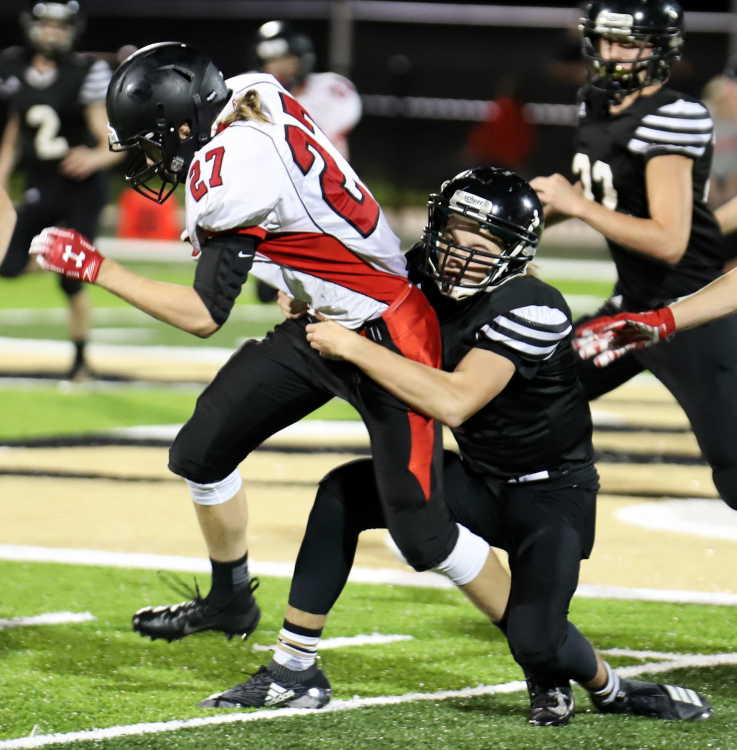 Trumann (2-3, 1-2) moved the ball to the Brookland 17-yard line with 20 seconds left but a sack and fumble recovery by the Junior Bearcats gave the visitors a 16-14 win in junior high football action last Thursday at RMC Stadium in Trumann.
Rian King recovered Brookland's onside-kick to start the game as the Junior Wildcats went on 50 yard drive using their bruising ground game. Gaven Guy got Trumann on the board with a touchdown run with 1:41 left to make the score 6-0 Junior Wildcats. The two-point conversion attempt was no good for the Junior Wildcats. The Junior Bearcats started their first possession on their own 25-yard line with 1:38 left in the opening quarter. Brookland moved the ball to their 37-yard line before a personal foul on the Junior Wildcats moves the ball to the Trumann 48-yard line. Brookland gained three yards on the next play as time ran out in the quarter with the Junior Wildcats leading 6-0.
Brookland faced second and seven as the second quarter started as the Junior Bearcats got a 45 yard touchdown run on the first play to make it 6-6 with 7:48 left. The two-point conversion run was good to give the Junior Bearcats an 8-6 lead. Azani Smith fielded the ensuing onside-kick at the Trumann 48-yard line for Trumann's next possession. The Junior Wildcats moved the ball into Brookland territory only to see Guy get dropped for a two yard loss on fourth down to turn the ball over on downs to Brookland with 4:58 left. Trumann got the ball back a couple plays later as King intercepted a Brookland pass to give the Junior Wildcats the ball at the Junior Bearcats 41-yard line with 3:05 left in the half. Trumann moved the ball inside the red zone before the offense stalled with the Junior Wildcats on the Brookland 11-yard line facing fourth and nine. Garner Henderson found Smith with an eleven yard touchdown pass to give Trumann a 12-8 lead. Guy ran in the two-point conversion to make it 14-8 Junior Wildcats with 14 seconds left. Smith recovered Trumann's onside-kick to give the Junior Wildcats the ball on the Brookland 44-yard line with nine seconds left. Henderson was sacked on the first play fumbling the ball with Brookland recovering. The Junior Bearcats tried a screen pass on the last play of the half losing 10 yards on the play. Trumann took a 14-8 lead to the locker rooms.
Complete story in October 4 edition of the PCDT!