Area sports roundup
Thursday, October 25, 2018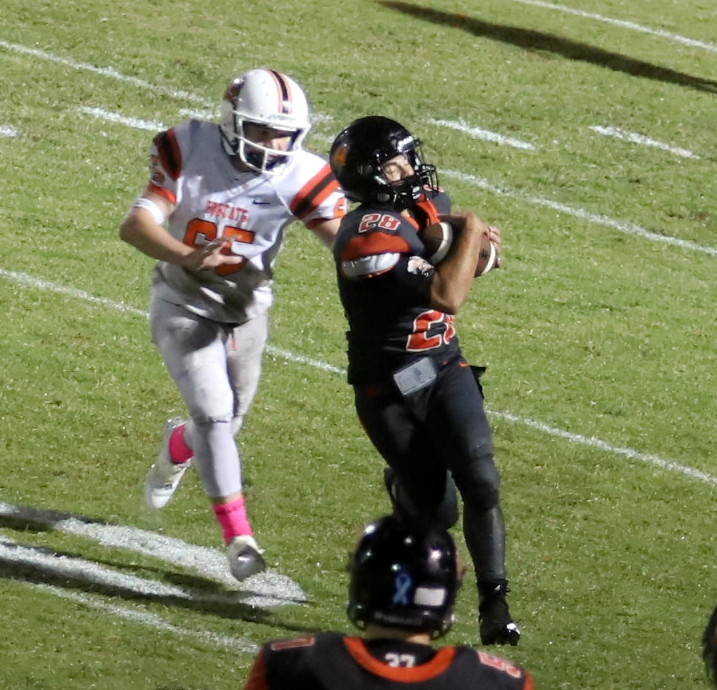 Trumann (5-3, 4-1) got two touchdowns rushing and one touchdown passing from Will White at the Wildcats downed Pocahontas 28-14 this past Friday night at Pocahontas. White completed two of three passes for 21 yards. Jay Morgan had 14 carries for 94 yards and a touchdown while catching both of White's passes with a touchdown. MJ Barnes led the Wildcats' defense with nine tackles as Noah Milligan added eight tackles for Trumann.
EPC (6-2, 4-1) couldn't convert either two-point try last Friday at Cross County as the Warriors lost 14-12 for their first conference loss of the season. Preston Rains finished the night with 10 carries for 52 yards and two touchdowns while completing three of eight passes for 32 yards and an interception. Rayshon Gates had 16 carries for 58 yards for the Warriors.
Marked Tree's senior high and junior high teams both had open weeks last week. The Indians will host Rector for Homecoming on Friday, October 26 as the Junior Indians will travel to Rector on Thursday, October 25.
Rian King had 10 carries for 101 yards and a touchdown as the Trumann Junior Wildcats (5-3, 4-2) beat Pocahontas 22-14 on homecoming night at RMC Stadium. Gaven Guy added 130 yards on 21 carries with two two-point conversion run as Dawson Shuburte rushed for two touchdowns. Azani Smith led the Trumann defense with nine tackles as Guy tallied eight tackles on the night.
Harrisburg (7-1, 5-1) beat Walnut Ridge 30-14 last Thursday in junior high football action in Walnut Ridge. A request for stats was not returned to the PCDT by press time.
EPC's fifth and sixth grade teams along with Marked Tree's fifth grade team advanced to the semi-finals of the NEA YFL playoffs this past Saturday in Augusta. The EPC fifth grade beat Hoxie 50-6 and the Marked Tree fifth grade beat Augusta 34-26. The EPC sixth grade beat Augusta 56-34. Trumann's fifth grade fell 8-6 to Osceola in a hard fought game as the Marked Tree sixth grade lost to Cross County 14-8. In the semi-finals at Hoxie, Marked Tree fifth grade will play Earle at 10:15 that morning, EPC fifth grade will play Cross County at 3:15 that afternoon as EPC sixth grade will play McCrory in the final game of the day at 5:45.