Area sports roundup
Thursday, November 8, 2018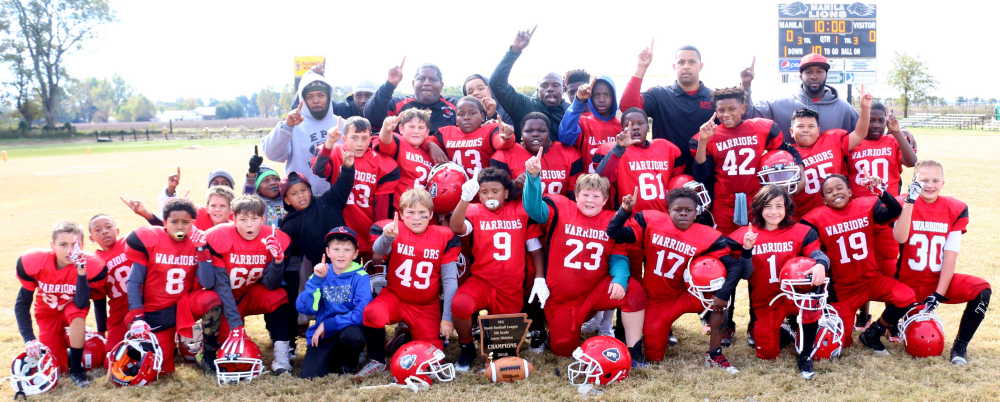 Marked Tree (1-8, 1-5) missed out on clinching the fifth seed in the 2A-3 conference as the Indians fell 36-26 to Midland last Thursday in Pleasant Plains. Eli McCrary led the Marked Tree offense by completing five of ten passes for 39 yards and a touchdown while rushing for 54 yards on eight carries. Jack Brown had eight carries for 54 yards and a touchdown while catching five passes for 39 yards and a touchdown. Chris Ivy added two carries for 35 yards and a touchdown. Justin Ellis led the defense with 13 tackles ad Jordan Ratton and Kylen Johnson each added seven tackles. Ivy also had a fumble recovery for the Indians.
EPC (6-4, 4-2) went on the road to Melbourne last Thursday and were handed a 34-0 loss in their regular season finale. The Warriors will host Mineral Springs November 8 in the first round of the Class 2A state football playoffs. Candon Argo led EPC in rushing with six carries or 60 yards, Rayshon Gates added 53 yards on 12 carries. Preston Rains completed five of 17 passes for 50 yards and an interception to go along with five carries for 21 yards on the ground. Deuce Moore caught two passes for 18 yards, TJ Bush had one catch for 17 yards, Gavin Constant had one catch for 12 yards as Barry Rossell, Jr had one catch for four yards. Rains also had an interception on defense.
The EPC fifth-grade NEA YFL football team beat Earle 8-6 this past Saturday to win the championship in the lower division. Dee Buchanan scored with 9:01 left in the game making it 6-6. Buchanan added the two-point conversion run set the final score.