Junior Lady Wildcats lose in tournament semi-finals
Wednesday, November 21, 2018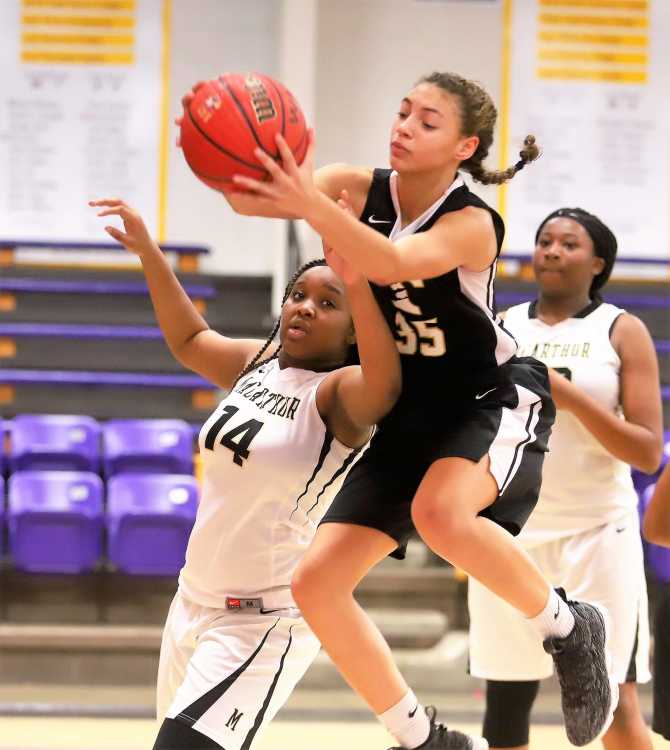 Trumann fell behind early and got it close at halftime before MacArthur pulled away in the second half for a 56-42 in the finals of the Ben Ford State Farm Invitational junior high tournament this past Saturday in Bay.
The Junior Lady Cyclones jumped out a 7-0 lead before Kayde Jones went coast to coast for a layup to make it 7-2 with 3:10 left. MacArthur scored the next four points before Kayde Jones hit two free throws making it 11-4 Junior Lady Cyclones. MacArthur added two more baskets before the quarter ended to make the score 15-4 MacArthur at the end of one.
The Junior Lady Wildcats opened the second quarter with a 6-2 run as Nygeria Jones scored inside and Kayde Jones hit back to back baskets to make it 17-10 Junior Lady Cyclones. MacArthur scored inside Dajunique Jones hit a jumper, the Junior Lady Cyclones hit a jumper before Kayde Jones canned a three-pointer and followed with a jumper in the lane as Nygeria Jones hit two free throws to make it 21-19 Junior Lady Cyclones with 1:17 left. MacArthur made back to back baskets as Nygeria Jones made two free throws for Trumann to make it 25-21 Junior Lady Cyclones at the half.
Complete game article in November 22 PCDT!