Smith leads Junior Wildcats to home victory
Wednesday, November 21, 2018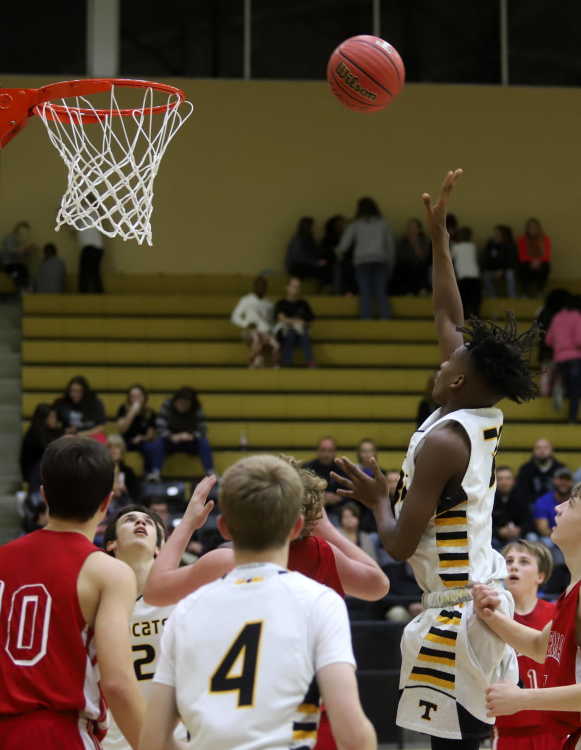 Azani Smith scored 14 points to help lead Trumann to a 32-27 win over Tuckerman this past Monday night in junior high basketball action at Wildcat Gym.
Rian King gave Trumann a 2-0 lead with two free throws before Tuckerman hit one of two free throws to make the score 2-1. King scored inside for the Junior Wildcats to make it 4-1 only to see the Junior Bulldogs score the next five points to take a 6-4 lead with 3:47 left. Smith got inside for a Trumann basket before hitting one of two free throws and making a basket after catching and shooting the inbound pass to give Trumann a 9-6 lead. Tuckerman made back to back baskets to take a 10-9 lead at the end of one.
Smith scored the first points of the second quarter hitting one of two free throws as Jaquavious Love scored inside to give the Junior Wildcats a 12-10 lead with 2:13 left. The Junior Bulldogs made back to back baskets to take a 14-12 lead only to see Trent Creekmore hit a three-pointer as the buzzer went off to give Trumann a 15-14 lead at the half.
Pick up a copy of the November 22 PCDT for full game story!