Junior Lady Wildcats drop home opener to Tuckerman
Wednesday, November 21, 2018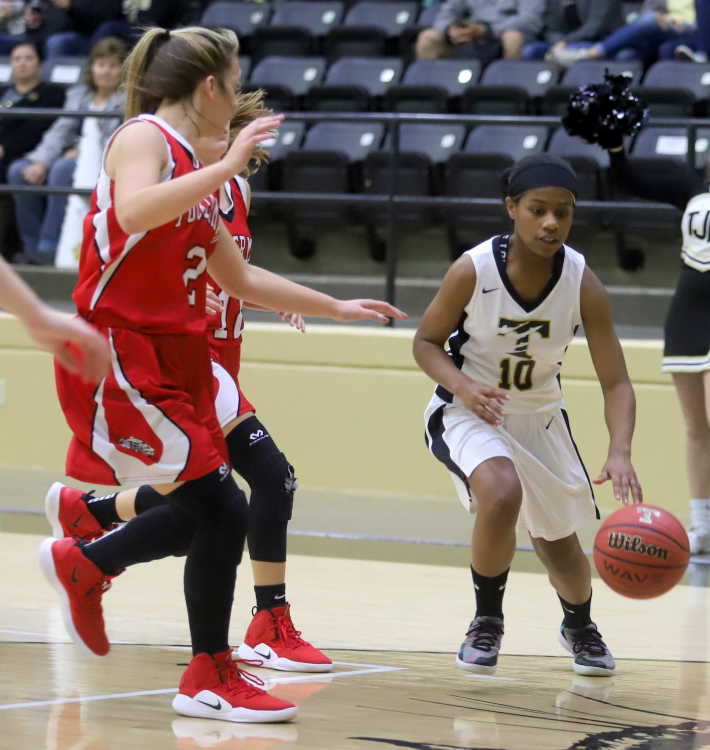 Trumann had a night they hope they'll soon forget as the Junior Lady Wildcats only managed to score eight points in a 40-8 loss to Tuckerman this past Monday night at Wildcat Gym.
The Junior Lady Bulldog jumped out to a 5-0 lead with 4:21 left. Tuckerman added seven more points before the quarter was over to make the score 12-0 at the end of the first quarter.
Tuckerman ran the score to 15-0 with four minutes left in the half. Trumann finally got on the board when Dajunique Jones hit one of two free throws making the score 15-1 Junior Lady Bulldogs with 2:57 left. Kayde Jones hit two free throws making it 15-3 as Tuckerman got inside for a score to make it 17-3. Kayde Jones scored in the paint for Trumann, the Junior Lady Bulldogs hit three of four free throws on back to back trips to the line before Kayde Jones hit one of two free throws for the Junior Lady Wildcats making the halftime score 20-6 Tuckerman.
Full game story in November 22 PCDT!